It's been a whirlwind few months at This Morning and, last week, even more scandal emerged as it was alleged that Holly Willoughby's friendship with co-star Phillip Schofield had significantly "cooled" – despite the duo putting on a united front on screen.
Phillip then followed the revelation by issuing a shock statement addressing his relationship with Holly. In it he said, "The last few weeks haven't been easy for either of us", and went to on to add, "Holly has always been there for me, through thick and thin."
And he fuelled speculation that he might be set to leave the show by adding, "Whatever happens we still have each other to count on."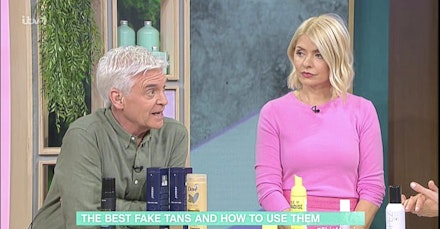 A source says, "To those around them on set, it's become clear that Holly and Phil are not as close as they once were. Professionally, you would have no idea there was anything going on because, on camera, they are acting exactly the same. But behind the scenes, their relationship has cooled."
However, the news came as no surprise to fans after months of reports of tension backstage.
In March, Phillip, 61, was a no-show in his morning slot, with news later emerging that his brother, Timothy, had been accused with – and later found guilty of – the sexual assault of a teenager. He faces sentencing later this week.
Now PR expert Nick Ede says that he wouldn't be surprised if there was a dramatic shake-up of the stars on the award-winning daytime TV show very soon.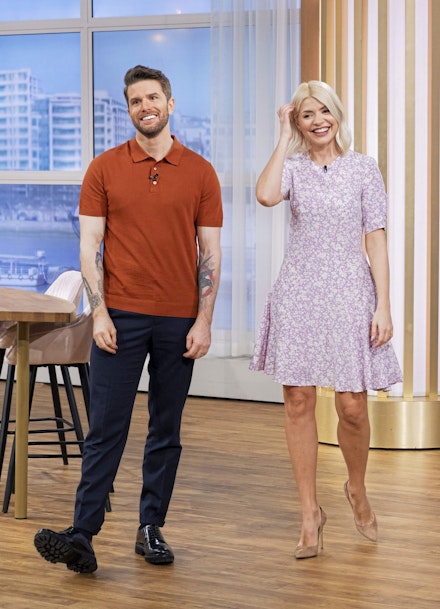 Nick says, "Holly has been branching out on her own for a while now, and Alison Hammond is hosting the Great British Bake Off – they're all marching off.
"If Phil were to leave, they have a bank of fantastic presenters to step in. Viewers love the likes of Joel Dommett, Craig Doyle and Marvin Humes, who could match up with Holly. The last few months have shown you don't need the same presenters day after day.
"There's an outside chance that there could even be a permanent female duo – Josie Gibson and Alison have proved incredibly popular and the combo of Alison and Holly recently proved very successful."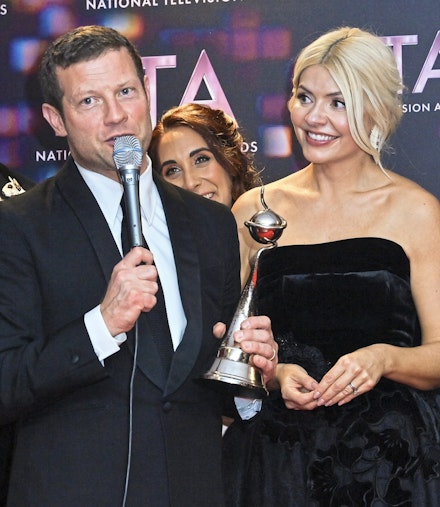 A shake-up would be a major blow to the show. While presenters like Alison Hammond and Dermot O'Leary, and Josie Gibson and Craig Doyle, have covered Holly and Phil's annual holiday, the duo have proved a powerhouse on the sofa in their regular Monday-Thursday slot since 2009.
But with rumours of tension flying – and Holly rolling her eyes at Phil and looking frustrated when he spoke over her in October – producers at the ITV show have recently been trying different combinations.
During Phil's absence, Holly and Alison, 48, were a hit with viewers for their hilarious antics, which saw Alison rugby tackle Holly to the floor.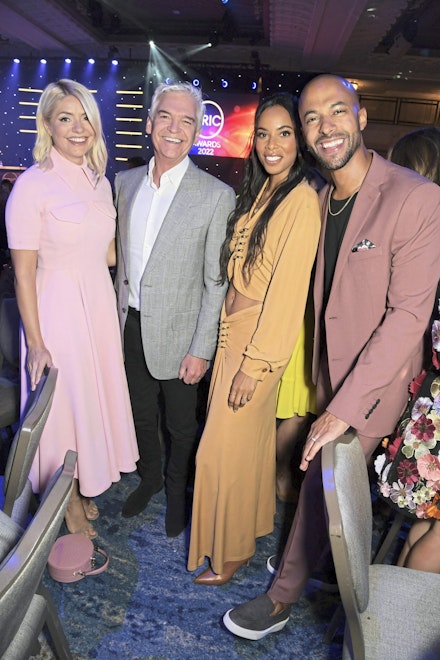 Josie, 38, and Craig, 52, also proved a success, with audiences calling for the duo to present more regularly, with one fan posting on social media, "Should have Josie & Craig as the main presenters. They are great together. Love them."
Alison and Dermot, 49, who have been hosting the Friday slot since January 2021, were initially plagued by rumours of a rift, but their friendship and relatability have ensured the pair have remained show favourites since.
And Nick says that if Phil were to leave, Dermot – who has previously hosted The X Factor and Big Brother – could be a shoo-in for the top spot.
He says, "Dermot has done it for a long time and he's a really big name. ITV love him, women love him – he ticks all the boxes. He and Holly would have a great energy about them. But there would be others in the running, too. Ore Oduba is also a fantastic presenter."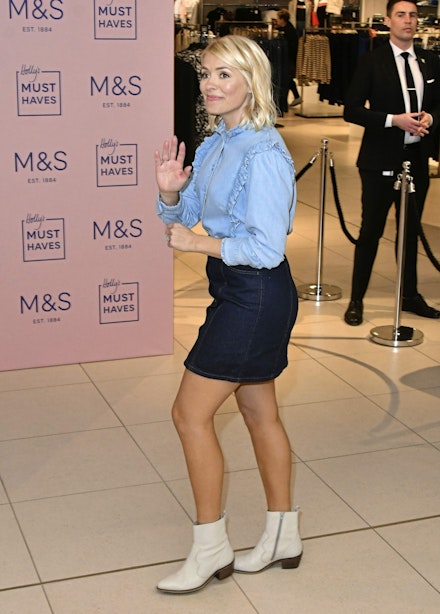 Meanwhile, Holly has already been turning her focus to other ventures – last week revealing her latest edit with M&S, alongside launching her own lifestyle brand, Wylde Moon, in 2020.
And a source tells Closer that all of the drama behind-the-scenes at This Morning has prompted Holly to reassess her priorities and, whatever happens in the future, her family will always come first.
Our insider says, "All the controversy over 'queue-gate' and the constant rumours about being replaced on the show have taken the shine off it all for Holly. She doesn't want stress in her professional life and she knows it doesn't have to be this way.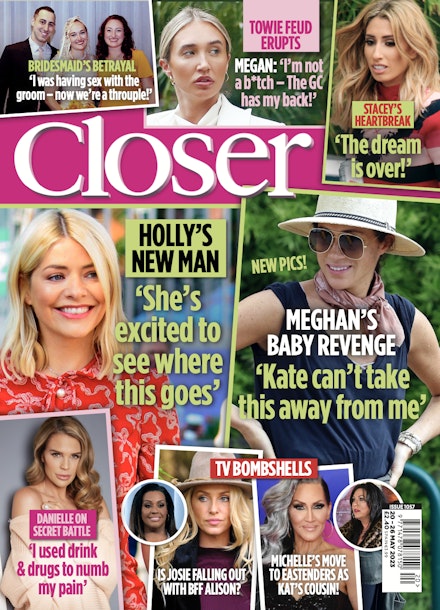 "While she's excited to see where it goes, she wants to make her health and happiness a priority to make sure she is the best person she can be when she's at home, and be a great mum to her kids.
"She's been finding all the backstage gossip really tough and toxic – and she's really been enjoying her own projects like modelling and doing partnerships with big brands like M&S."
And Nick adds, "When all of the drama comes out to the public, like with 'queue-gate' and Phillip's brother's trial, it affects the audience's ability to relate to the show's stars and creates a disconnect with viewers.
"But I think Holly will always have a great appeal in whatever she does – and with whoever is sat beside her on that sofa. She's the perfect TV star."