She's on our TV screens four days out of the week - on This Morning - however there's constant speculation that Holly Willoughby has quit This Morning.
Why?
Well, we reckon it might have something to do with Phillip Schofield quitting the show in May 2023.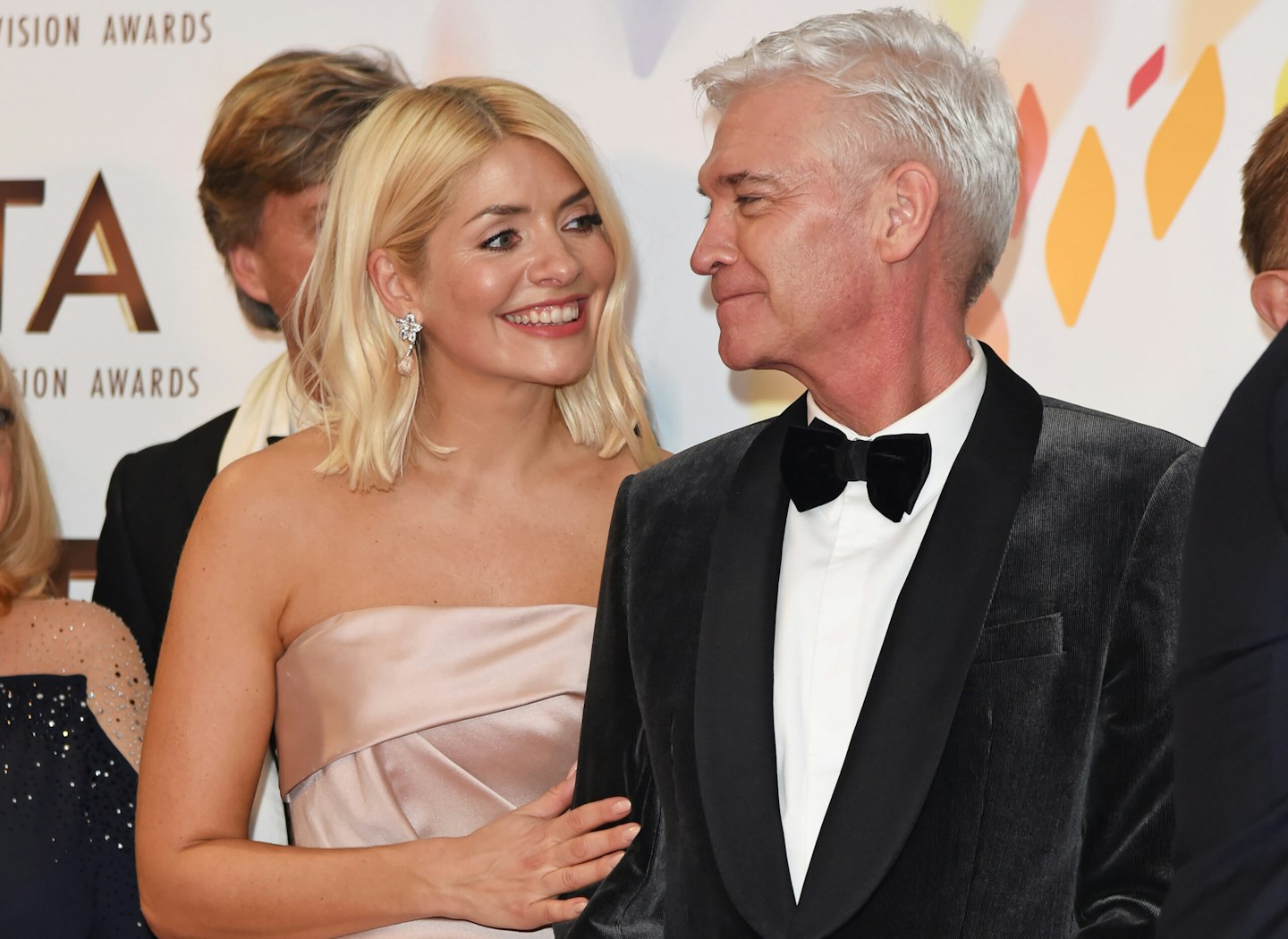 In a statement he said, "I have always been proud to cover fascinating stories on This Morning. But recently, This Morning itself has become the story.
"Throughout my career in TV – including the very difficult last few days – I have always done my best to be honourable and kind. I understand that ITV has decided the current situation can't go on, and I want to do what I can to protect the show that I love.
"So I have agreed to step down from This Morning with immediate effect, in the hope that the show can move forward to a bright future. I'd like to thank everyone who has supported me – especially This Morning's amazing viewers – and I'll see you all for the Soap Awards next month."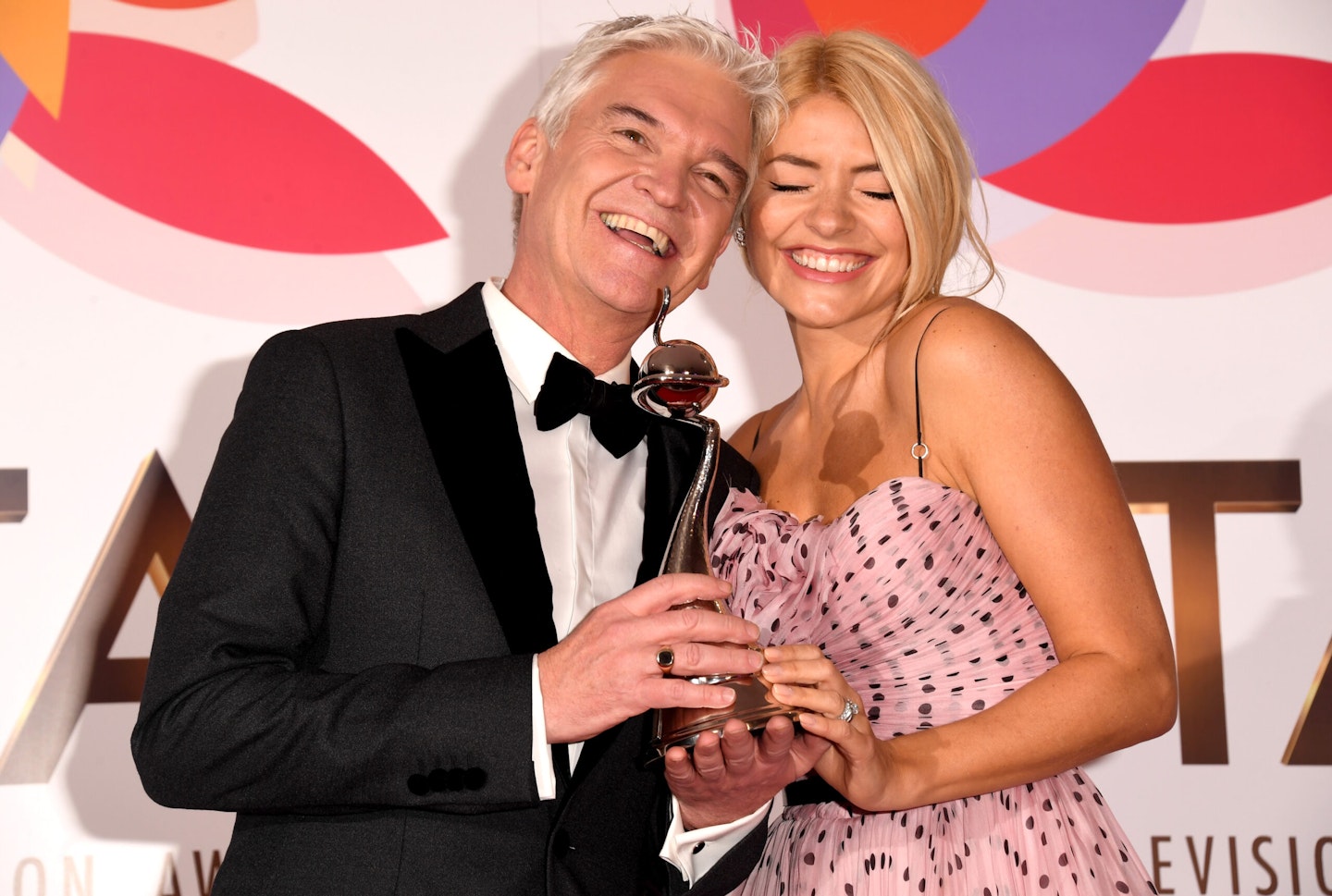 Holly also said, "It's been over 13 great years presenting This Morning with Phil and I want to take this opportunity to thank him for all of his knowledge, his experience and his humour. The sofa won't feel the same without him."
So, if you switched onto ITV today and were confused when This Morning started and Holly and Phillip were not presenting it's because he's left the show and she's taking her annual break for half term.
The mum-of-three hasn't quit the daytime TV show yet, although the time could come soon as she's hinted she wants to focus on her "greatest job ever" - raising her children Harry, Belle and Chester.
In an interview with The Sun she admitted, "My biggest challenge over the next few years will be parenting my children as they get older.
"My main focus is churning out three very grounded, normal, happy, content children, teenagers and adults, eventually. "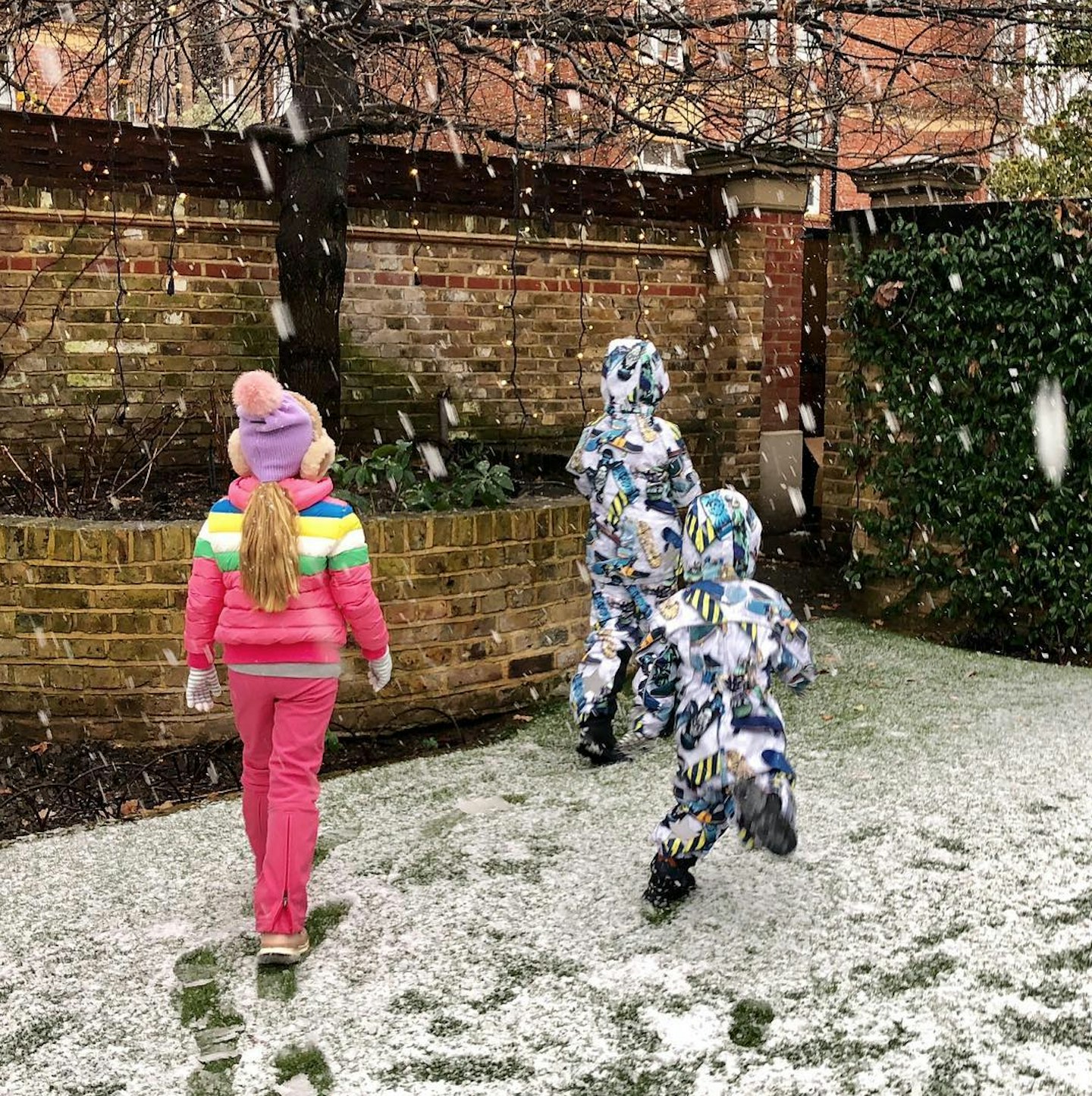 Holly Willoughby presenting on I'm A Celebrity... Get Me Out of Here!
Holly might not be leaving This Morning any time soon but she did take a break from the show to co-host I'm A Celebrity... Get Me Out of Here! 2018 alongside Dec Donnelly.
In a statement the mum-of-three admitted she was "excited" to join Dec in the jungle, "I love Ant and want to send him my best wishes and support for a continued recovery.
"These are big shoes, not to fill, but just to keep warm for a little bit... Honestly, I'm a huge fan of I'm a Celebrity and actually feel like I've won a competition to go and hang out on my favourite show!"
She then joked: "When is it a good time to tell Dec I'm scared of everything that moves?!"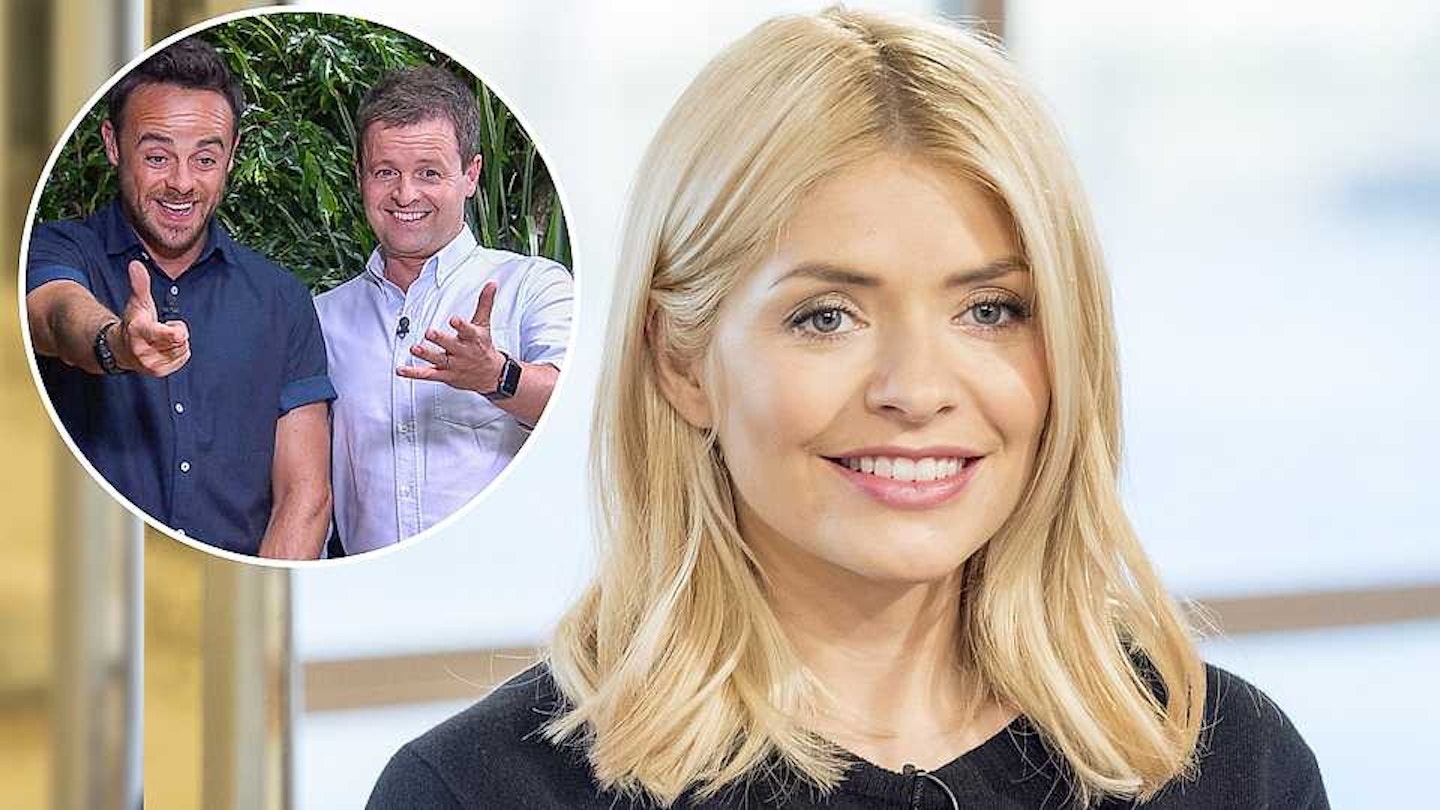 The news came after Ant McPartlin revealed he's taking a break from TV following his rehab stint.
Holly might not be leaving at the moment but that hasn't stopped us worrying in the past. Here are the times we thought Holly Willoughby had quit This Morning...
Holly Willoughby online hoax
Similar to other celebrities, in 2018 Holly Willoughby was targeted by an online hoax that claimed she quit the ITV daytime television show to launch her "own line of health and wellness products."
The Facebook scammers even photoshopped tweets and interviews about the hoax. One of the tweets claimed she wrote: "I knew I'd get back at BBC One When they had me 'leave #The Voice UK for not 'fitting' in. Now who's laughing! #weightloss #skinny #revenge.
"I knew I was overweight then, but kicked off the show because of it?! It gave me the motivation to get the perfect revenge."
Holly Willoughby quit This Morning hoax - STACKED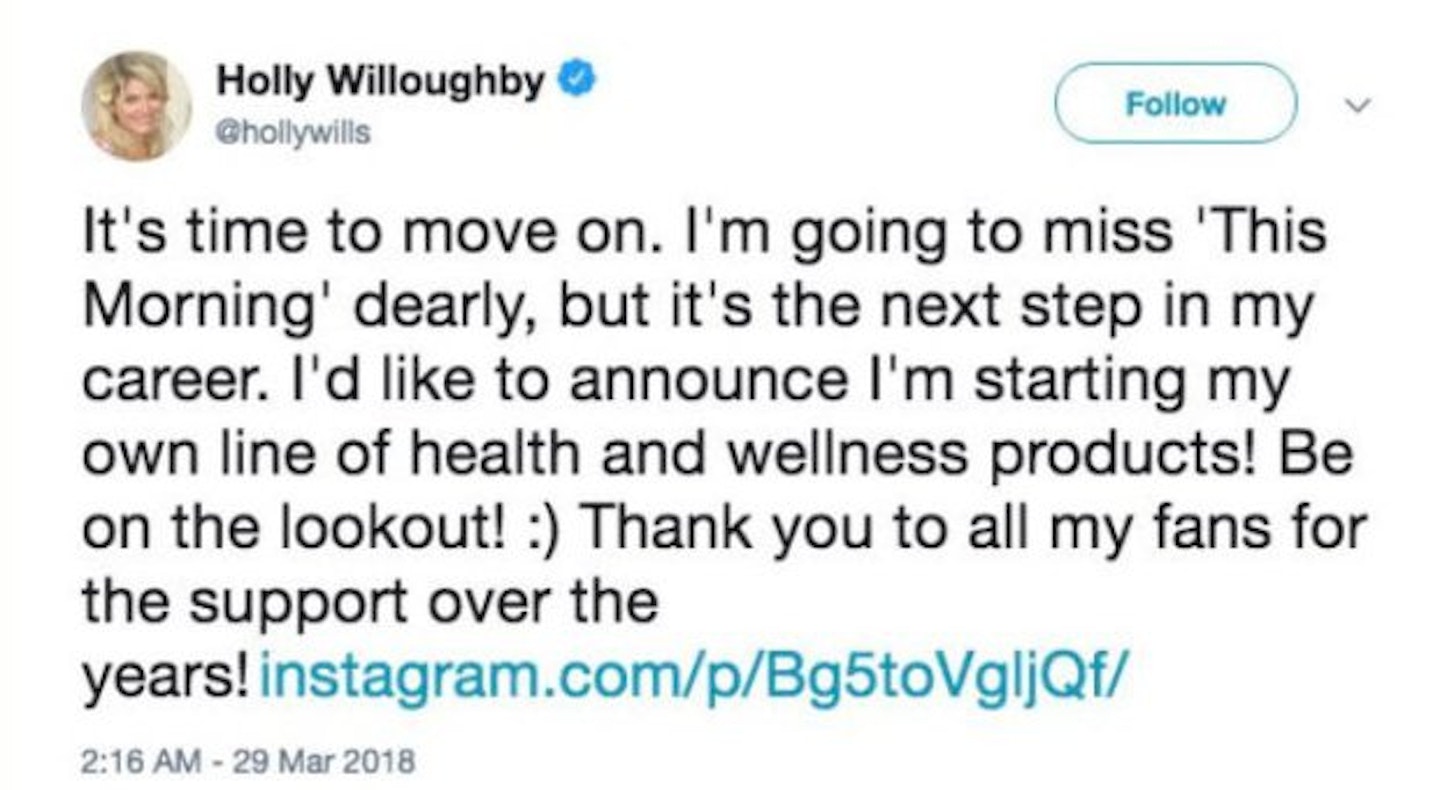 1 of 3
CREDIT: Facebook
Holly Willoughby quit This Morning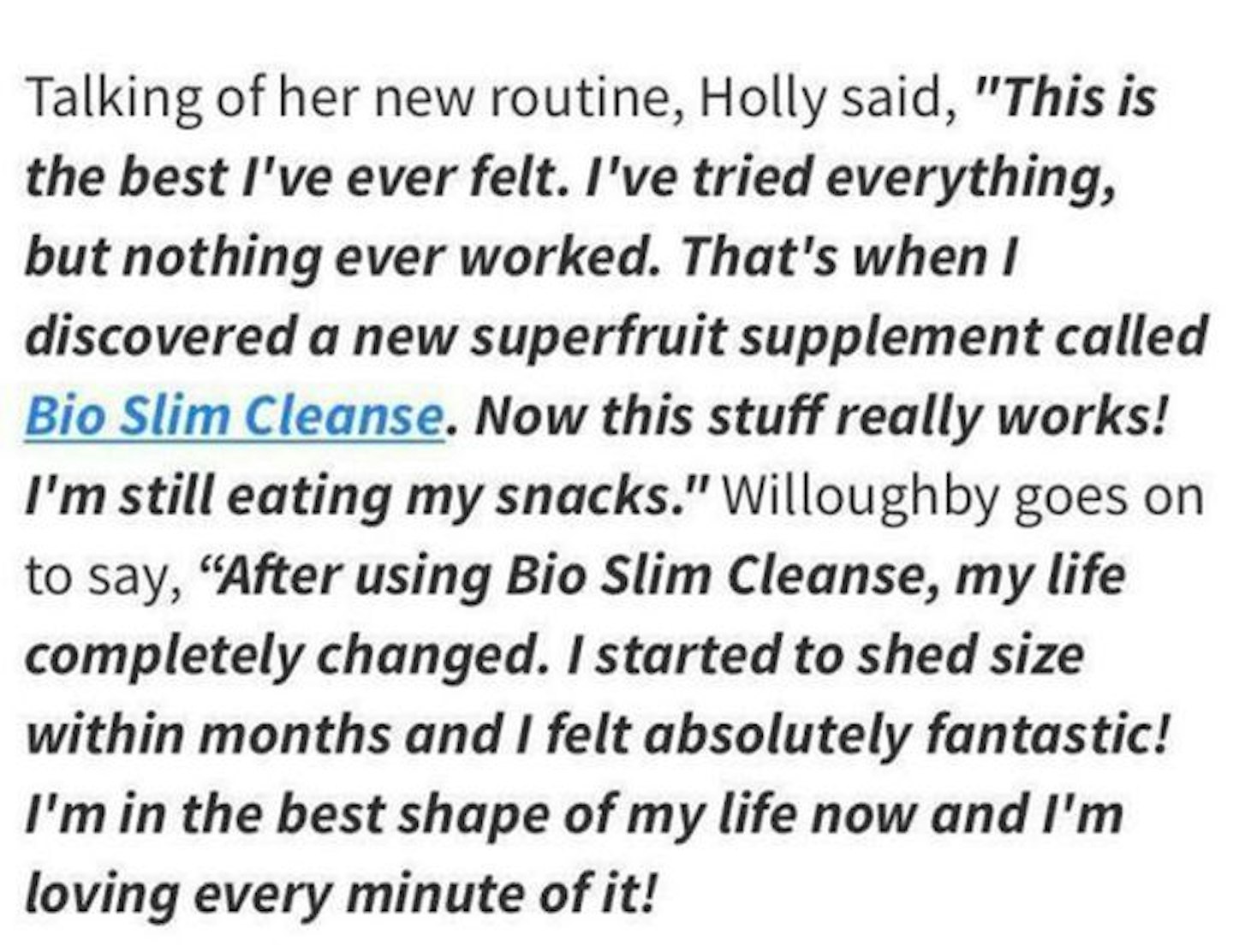 2 of 3
CREDIT: Facebook
Holly Willoughby quit This Morning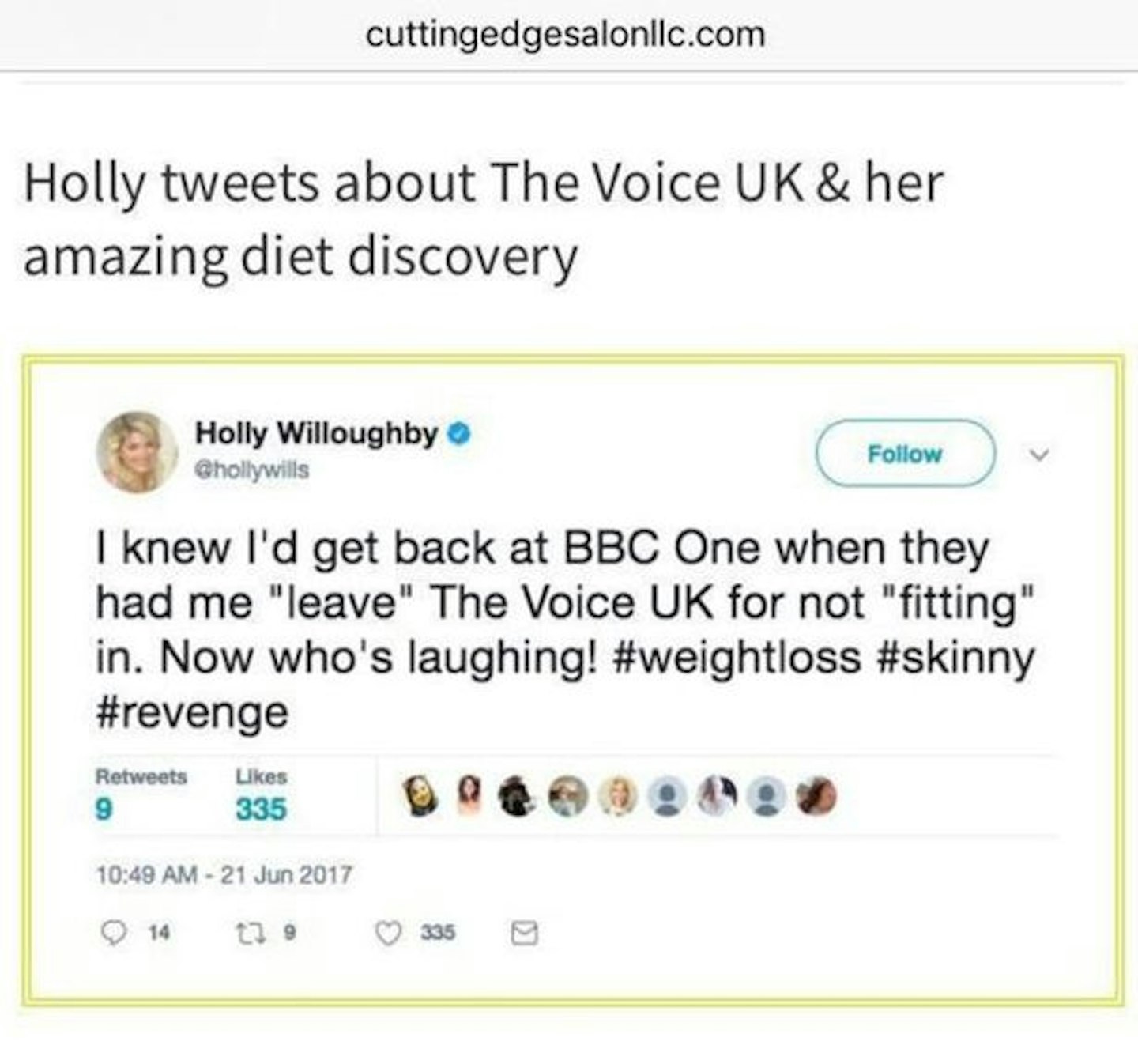 3 of 3
CREDIT: Facebook
Holly Willoughby quit This Morning
The TV presenter has previously revealed she will not discuss her weight in public, she explained to Prima Magazine, "I don't want to encourage eating disorders. I try not to focus too much on my appearance. As long as I'm being healthy, that's good enough for me.
"I'm quite active and I try not to let the way I look be the main focus because it's not the important thing."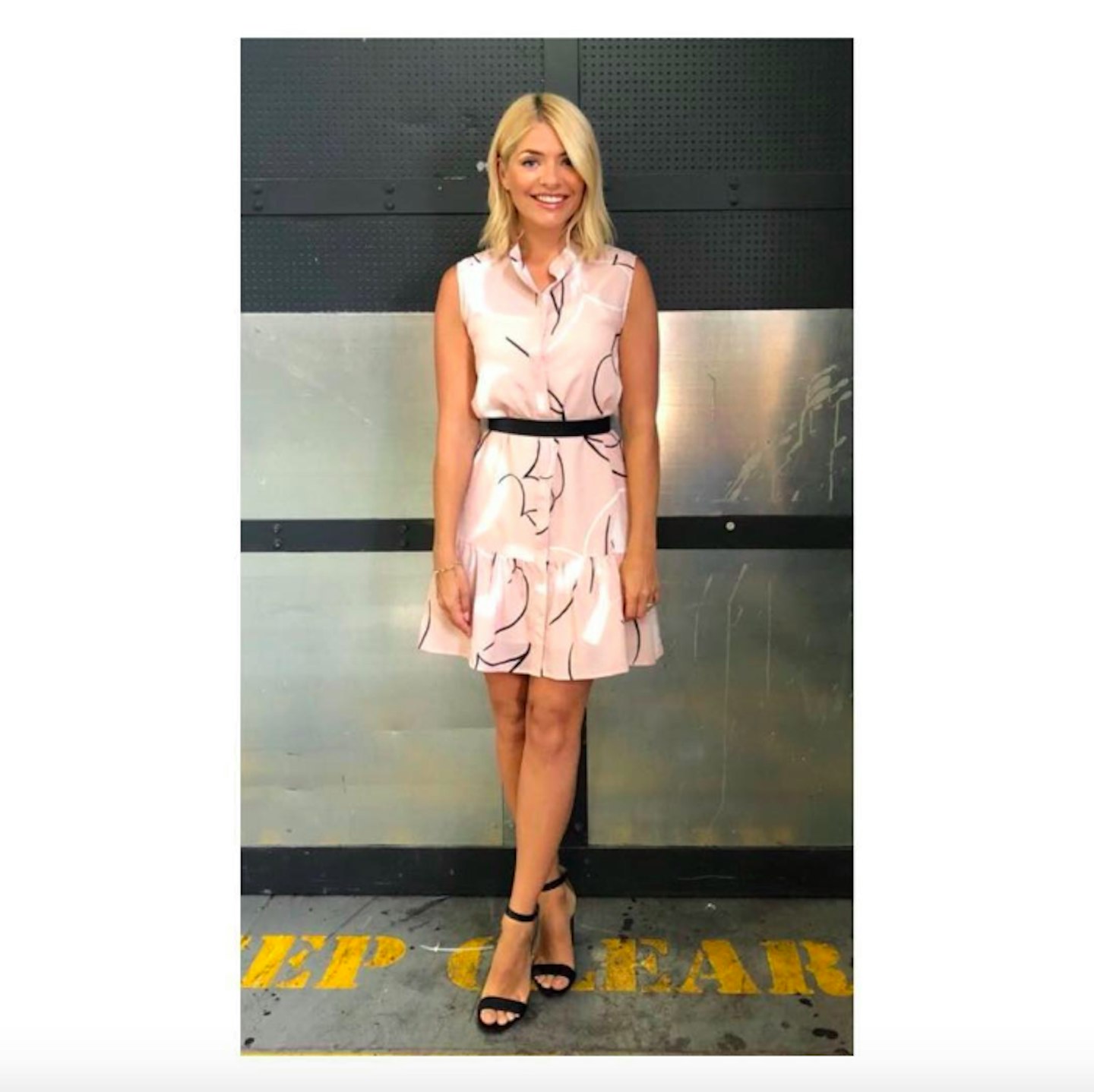 Holly went on to say, "I actually avoid talking about my diet and exercise regime because I have interviewed so many people affected by eating disorders.
"I know that some people in chat rooms can really fixate on other people's diets."
Holly Willoughby has QUIT This Morning - April Fool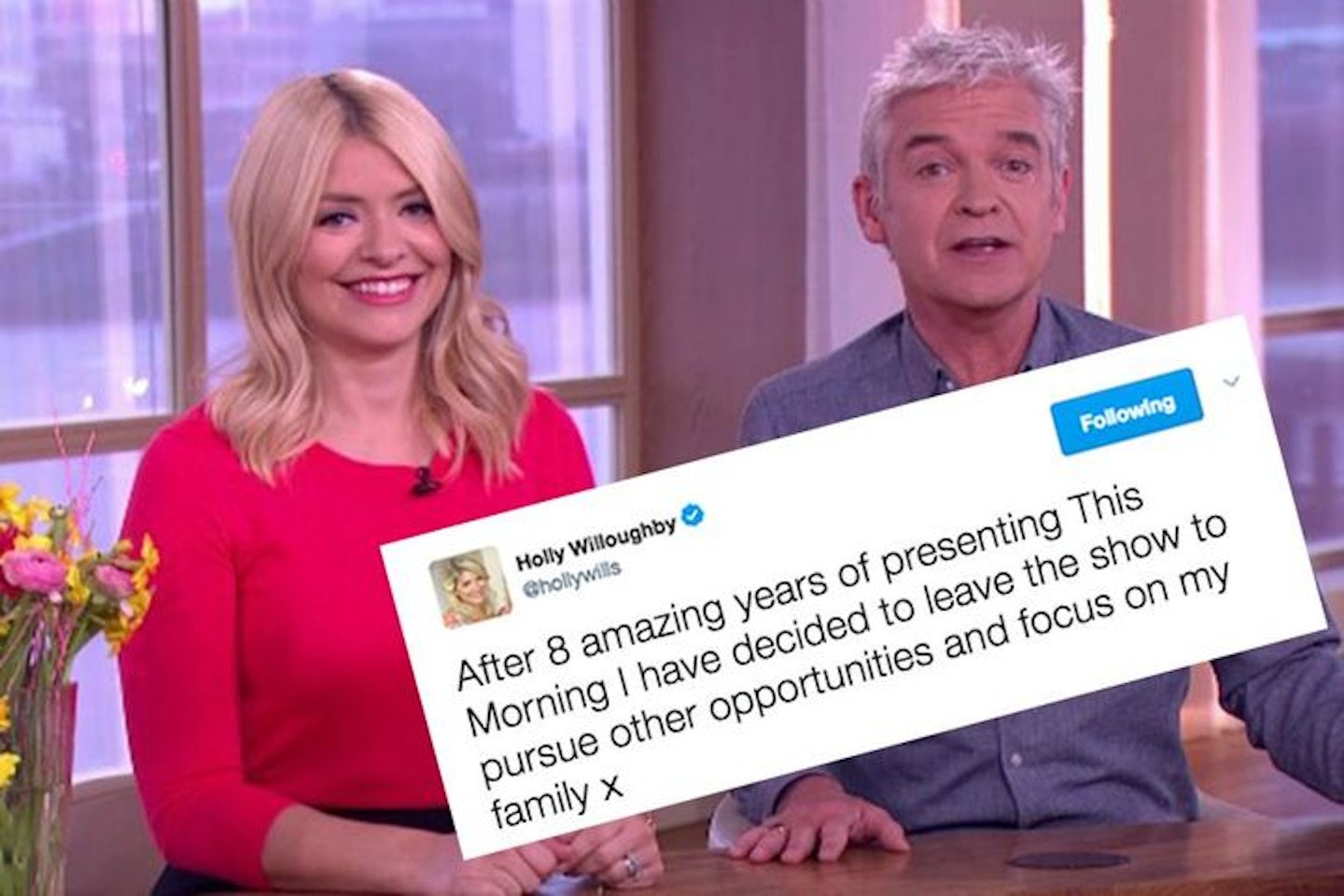 We're not going to lie we've still very proud of this Aprils Fools we pulled back in 2017...
Bad news This Morning fans - Holly Willoughby has decided to quit the show after eight years
The one and only Holly Willoughby has revealed she is quitting This Morning to focus on her family and pursue other career opportunities.
This Morning presenters Phillip Schofield and Holly - who joined the show in 2009 - have cheered the mornings of the entire nation for the last decade. Who will ever forget the morning the duo presented the show still tipsy from the NTAs the night before, or when they struggled like hell to say "Gwyneth's tidy pantry" and of course,Holly's This Morning outfits.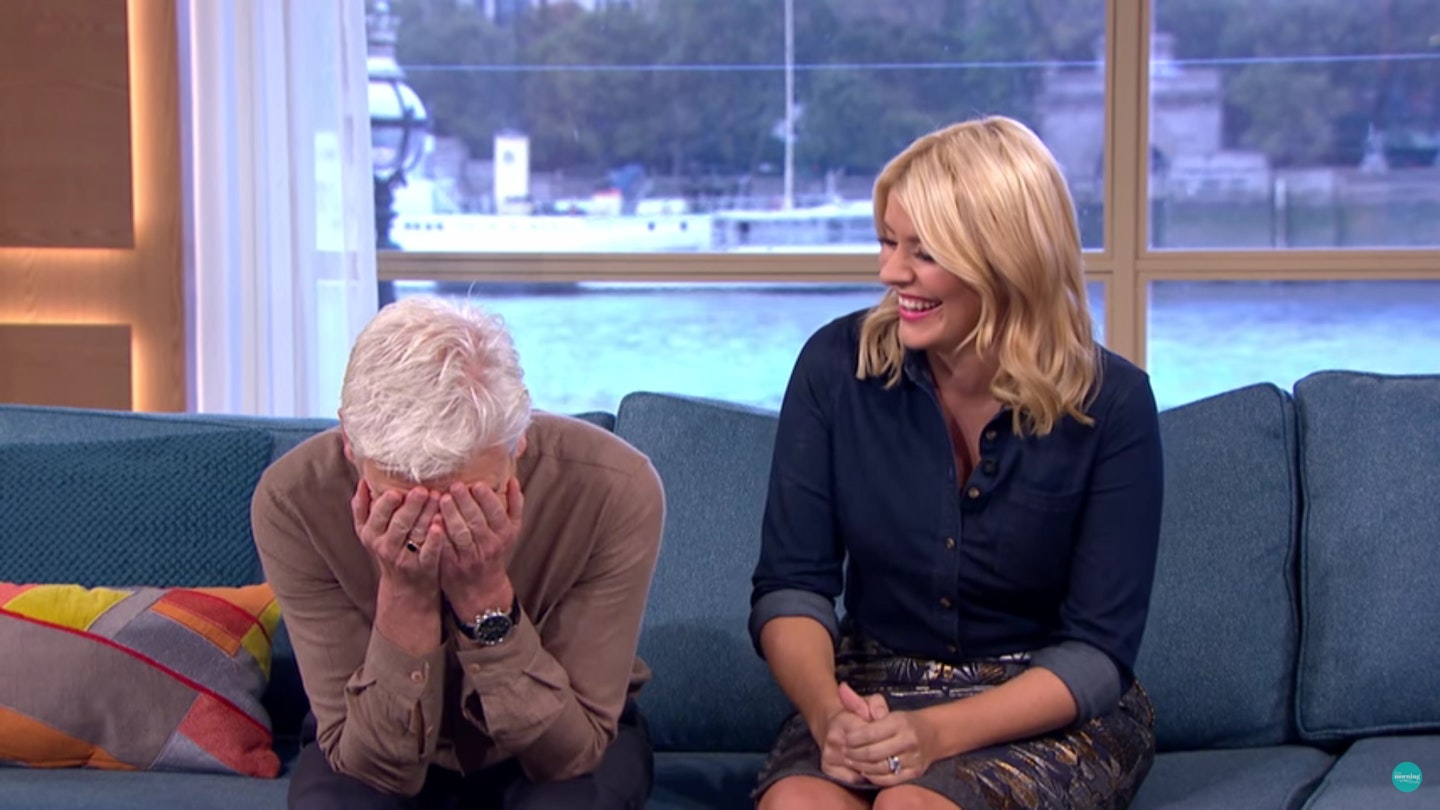 But as they say, all good things must come to an end, and Holly has now announced she'll leave the show this summer.
Announcing the news on Twitter, she said: "After 8 amazing years of presenting This Morning I have decided to leave the show to pursue other opportunities and focus on my family x
"Thank you all for your support I couldn't have done it without my onscreen hubby @Schofe [heart emoji]"
Sob!


While we're sure gonnna miss seeing Holly's happy face every morning - not to mention her fashion inspiration - we have no doubt that she's going to go on to even greater things.
Earlier this year it was reported that the yummy mummy is set to become the UK's richest female television presenter, and although she will no longer be presenting This Morning, she'll continue appearing on Celebrity Juice, Play to the Whistle, and in her roles as a brand ambassador for Coca Cola and Garnier.
In a press statement, Holly - who is mum to Harry, seven, Belle, five and Chester two - said, "I have loved every minute of This Morning over the past eight years, but I'm looking forward to exploring some exciting new opportunities.
"I will truly miss all the cast and crew - especially my partner in crime, Phil! - we really are like a family, but I feel that it's time for me to move on to other ventures and spend more time with Dan and the kids."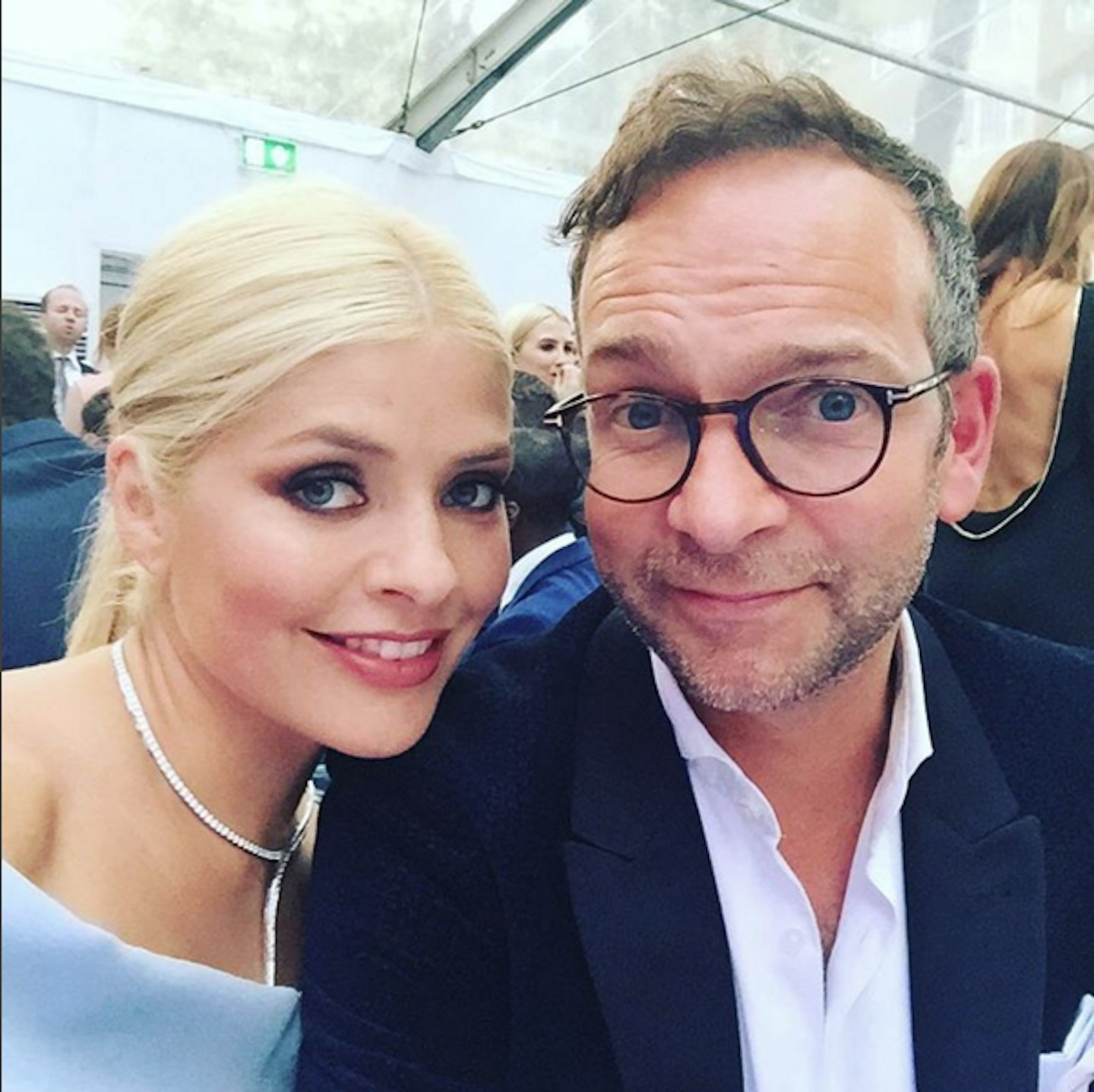 An ITV spokesperson has confirmed the news, saying, "We have been aware for some time that Holly has been thinking of leaving the show to focus on her children and further her career.
"We fully support her decision and have left the door open for her to return at any point."
Holly's co-host and one of her closest friends Phillip Schofield has said, "I'm honestly devastated that Holly is leaving the show. Over the years we have laughed, cried and created some incredible memories that I'll treasure forever"
"From the beginning, we have been best friends and we will continue to be even after Holly has left. I wish her all the very best, and on our last episode together we'll definitely be doing a few tequila shots!"
Holly and Phil are not only co-workers but also friends, and in the past the pair - who have never had a row - thanked their friendship for their success. They admitted, "We've known each other for a long time, we've been through a lot - and not necessarily on screen but off screen as well, with babies and life."
GOTCHA! HAPPY APRIL FOOLS!
WATCH: Eamonn and Ruth reveal This Morning secrets you need to know!
READ MORE Holly Willoughby news
Holly Willoughby: 31 facts you need to know about the Dancing on Ice host
Holly Willoughby's shock confession: 'Angry rows with my husband were scary'
In other Holly Willoughby news, the TV presenter reportedly made a whopping six-figure sum for her presenting role on I'm A Celebrity... Get Me Out of Here!. An insider told The Sun, "Holly was the first choice to stand in for Ant on the show and the six figure offer reflected how much they wanted to get her on board.
"She's so popular and she's got a great relationship with Dec, it was a no brainer."
How would you feel if Holly left This Morning? Would you be devastated? Who has been your favourite This Morning presenter? Let us know on Facebook or Twitter.