The Real Housewives of Cheshire series 16 might be some of the most dramatic reality telly we have seen in a good long while. Who would've thought that just two years ago we all had to have our rows and squabbles six feet away from each other (or, God forbid, on Zoom).
Thankfully, today, we can get right up in someone's face, shout out at them from across a table at a dinner party, dramatically walk away from them and brand them a 'snake', or even physically remove a chair from underneath them. It's not our style – and we certainly don't condone any of this behaviour – but it is juicy voyeur fuel for us reality telly fans.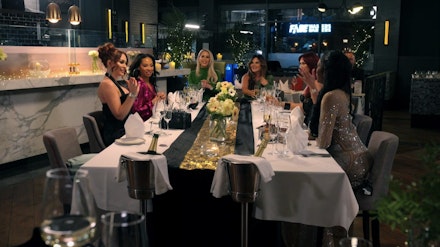 Tensions have been high in Cheshire this series, and after a sneak peek at the reunion episode, it's safe to say that emotions are now at boiling point – especially between season veteran Rachel Lugo and newbie Paige Chohan.
The pair been feuding since the moment Paige first stepped in front of the RHOCheshire cameras, and the reunion has teased a colossal fight –with VERY choice words being thrown across battle lines (basically where host and two times Big Brother winner Brian Dowling is sat).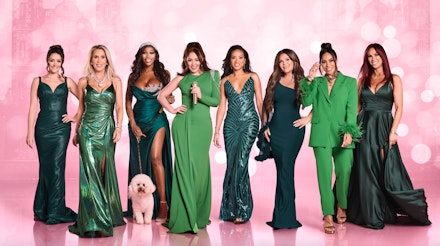 In the teaser, a furious Paige, addressing Rachel, says, "Go f-cking get f-cking grandmas on f-cking Instagram, you f-cking grandma." Even we're left speechless by that one...
Rachel, however, wasn't. The Cheshire queen stood up, took aim at Paige with a finger (not the middle one, we should stress) and called the new cast member a "patronising little b-tch". Phwoar.
A day or two after the heated clip first started doing the rounds on socials, Rachel took to her Instagram to apologise to her fans ahead of the fight airing; not for the argument itself, but for her language. She shared the clip with her 295K followers and wrote, "Sorry about my language" – referring to the word "b-tch".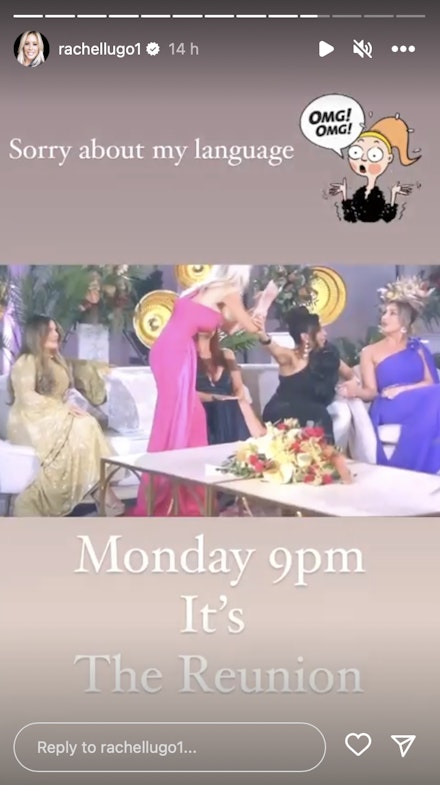 Aww, thanks, Rach – honestly, don't you worry about it; saying that, we're now patiently waiting for the biggest bouquet of flowers to be delivered to our office from Paige for her not one, not two, not three, but four f-bombs directed at Ms Lugo in a single sentence.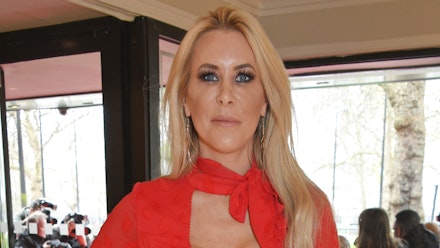 The ongoing tension between Rachel, Hanna Kinsella and Paige (and Seema Malhotra by association) – aka 'frostgate' – has proven to be one of the most dramatic storylines of the season.
When Paige was first introduced on-screen to the group by her mate, Seema, Paige went up to Rachel and Hanna and reminded them they'd met before and claimed that they were both "frosty" (to their faces, FYI) to her way back when. Naturally, this rubbed Rachel and Hannah up the wrong way, who both maintain they were anything but.
What's resulted is a never-ending game of she said / she said on screen. Naturally, this frostiness – for lack of a better word – has only been charging the long-running tension between Hanna and Seema, as Seema continues to relentlessly defend newbie Paige.
Paige reveals "the real story"
Now, we have to remember this is a telly show, put together for our entertainment (and bravo, because we have been ENTERTAINED, ITVBe), but this isn't exactly the first time 'frostgate' drama has seeped outside the show and onto social media this series.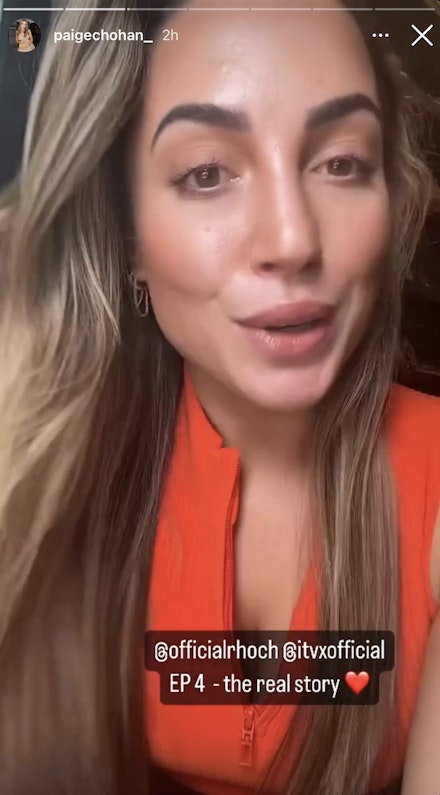 Earlier this month, Paige took to her Instagram to reveal "the real story" behind 'frostgate', tagging the official RHOCheshire and ITVX accounts. Sadly we didn't get the full transcript, as it was deleted a few hours after posting (hmm), but we did listen to it and it does add more context to the original meet between Rachel, Hanna and Paige (long before Paige joined the franchise) and the resulting feud. It's rather eyebrow-raising, but sadly it's fallen into the social media abyss.
Although Paige's videos vanished, both Rachel and Hannah publicly responded to the comments in pretty iconic ways. Shortly after Paige posted the tell-all videos to her Instagram story, Rachel wrote on her own Story, "I've seen it I have no comment", which some assumed to be a response to Paige's admission.
Some = us.
Hanna then later shared Rachel's post on her own story, commenting, "Me too @rachellugo1 ."
We're calling it now - best reunion ever? We predict a slay.
The Real Housewives of Cheshire continues Mondays at 9PM on ITVBe and ITVX
WATCH: 'I Wasn't Being My Full Self': Kyle Richards Spills Real Housewives Of Beverley Hills Secrets