Who knew Neil Jones had a twin as lovely as him and didn't tell us? We demand more information immediately.
The professional dancer Neil has been gracing us with his ballroom skills on Strictly Come Dancing since 2016 and in that time, nobody thought to let us know of his doppelgnger?
Okay, so they aren't biological twins, but they might as well be. The resemblance is uncanny.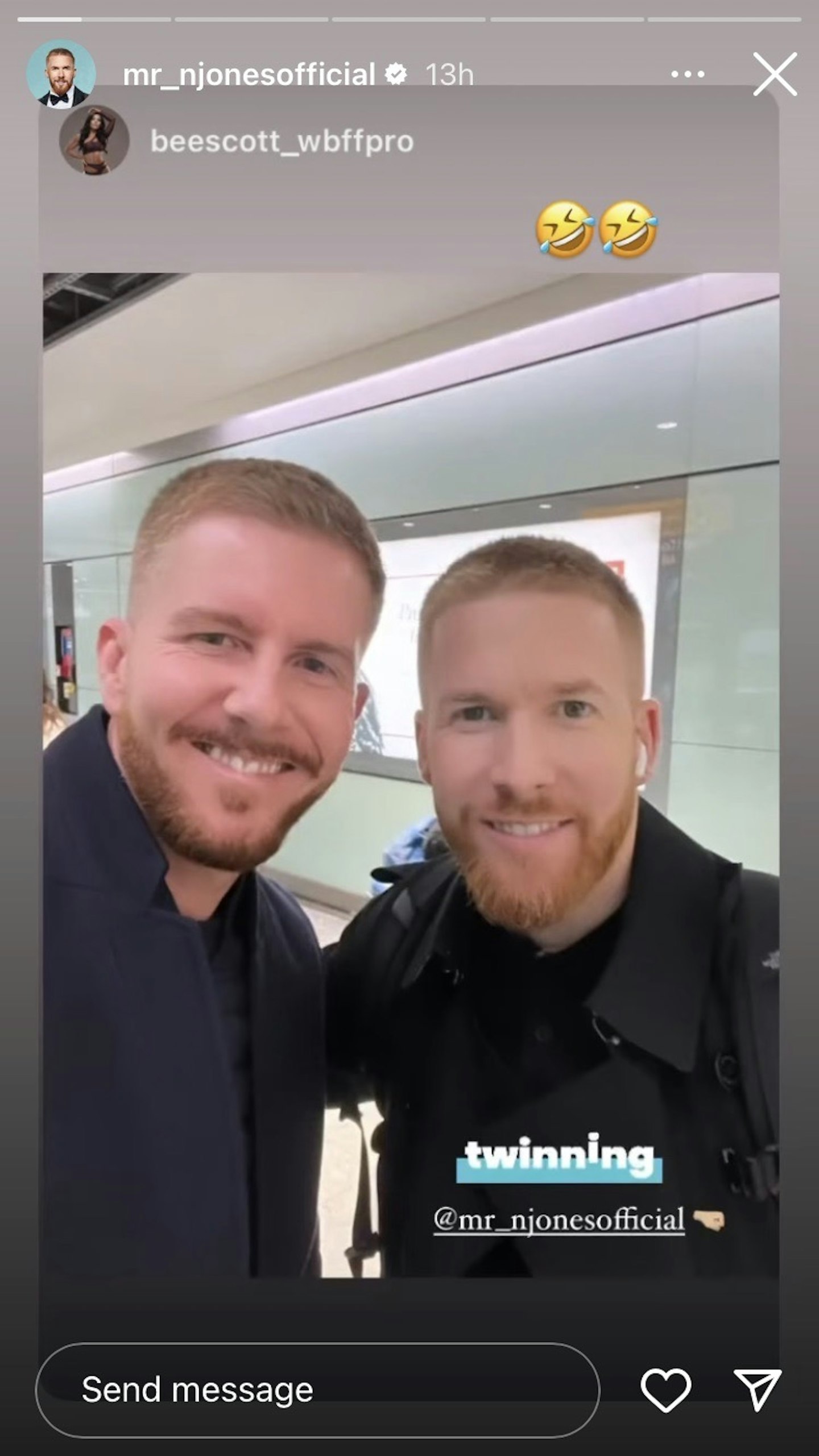 Neil, who is currently dating Love Island's Chyna Mills posted a photo of him and his lookalike on his Instagram story and, honestly, we are seeing double.
It was a reshare from Beth Scott McIntosh, a personal trainer and model, who uploaded the picture of her husband Darren and Neil to her story with the caption "twinning" and we must admit she has hit the nail on the head with that one.
This all comes after Neil, who has had, frankly, a bit of a rollercoaster ride on Strictly over the years, revealed what his dream dance is and let's just say, it would get a ten from us. But would it be allowed out before the watershed? Maybe Strictly could go 'after dark', like the slightly odd Hollyoaks franchise. You can have that idea for free, Aunty Beeb.
ANYWAY, when asked what he'd like to do next, Neil said, "I'd love to be part of Magic Mike."
So, not afraid to get his kit off, then...
"Just my top," he clarified, speaking in heat magazine. "I love the movie, the soundtrack and the dancing. Maybe for movie night, I'll get to showcase it…"
Neil has also added a new string to his bow and is training to be a tattoo artist, presumably (we hope) as a side-hustle.
Fans first saw evidence of Neil's new skills in March 2022. In a video shared on Instagram, Neil could be seen getting his ink on.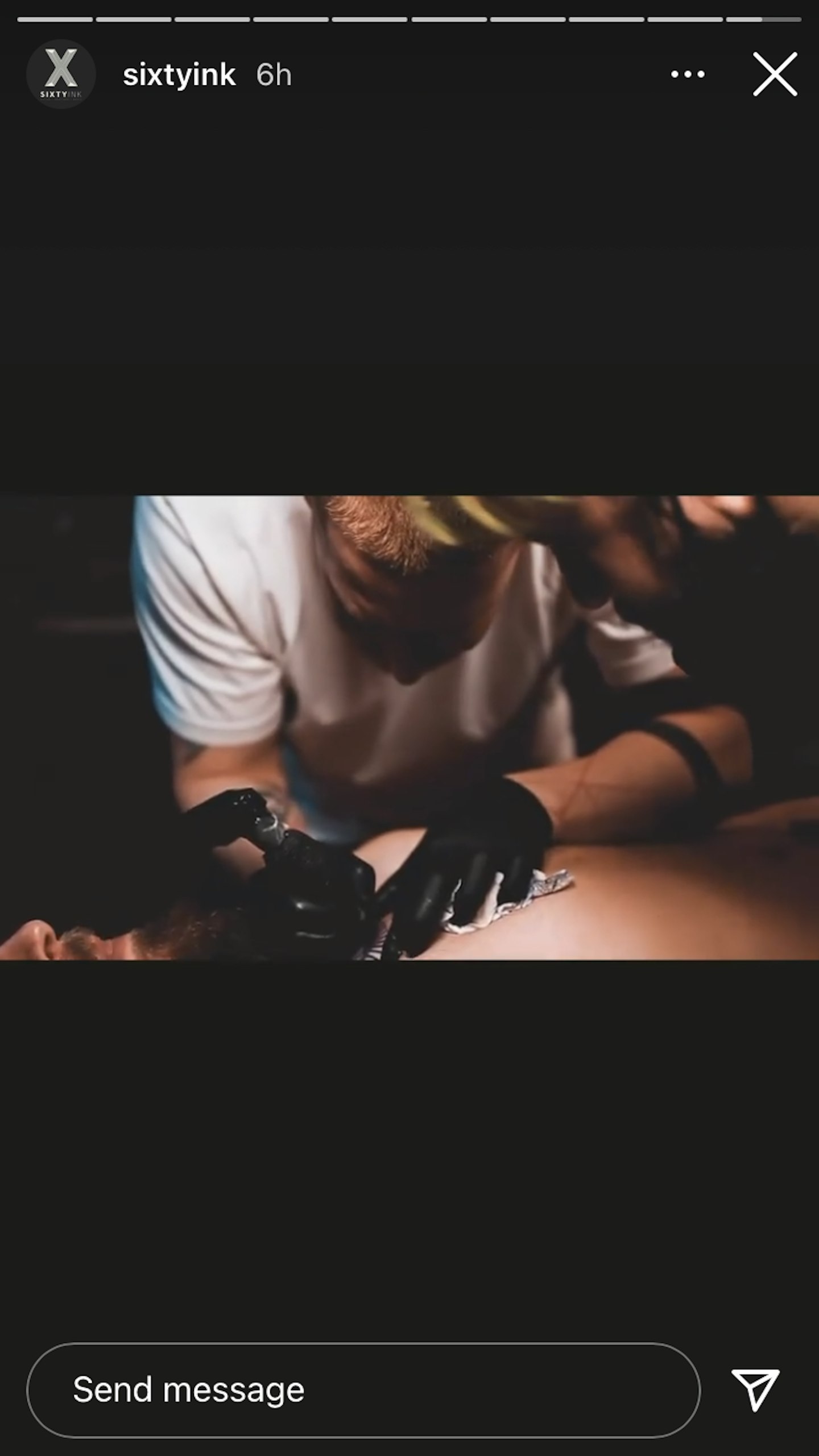 Wearing black gloves and a look of concentration on his face, the Neil was pictured practising tattooing in London based tattoo studio Sixty Ink.
Fans of the professional dancer were keen to support the star, with one commenting, "Literally my dream to be tattooed by you x".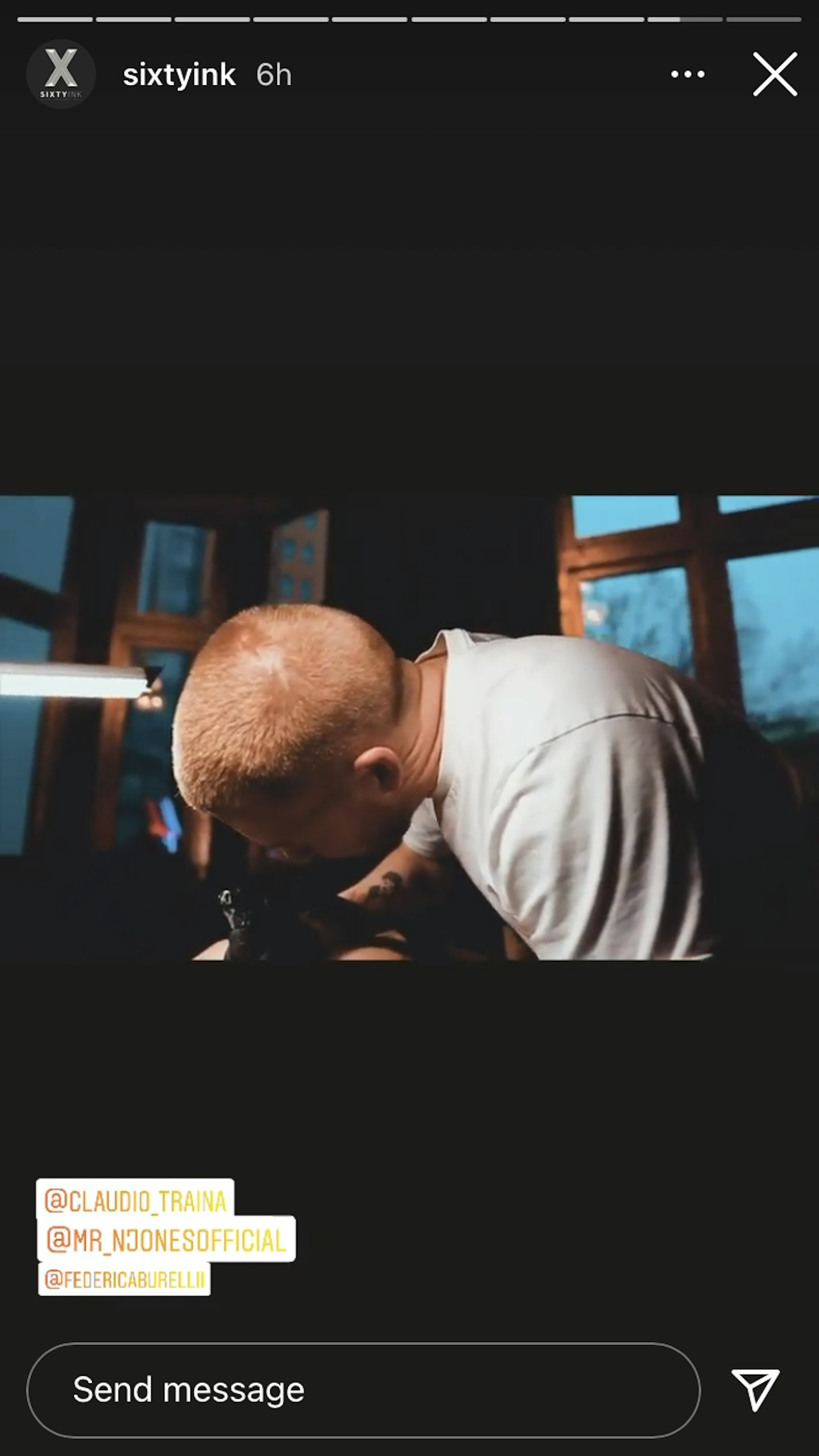 Back in December 2021, Neil posted a picture that had the caption, "Apparently you can't teach an old dog new tricks but that doesn't mean we don't like to learn. I can't wait to keep improving my skills with @claudio_traina".
Check out: 15 Strictly Come Dancing affairs that shook our world
Strictly Come Dancing Affairs That Gave Us The Shock of Our Lives - slider use this one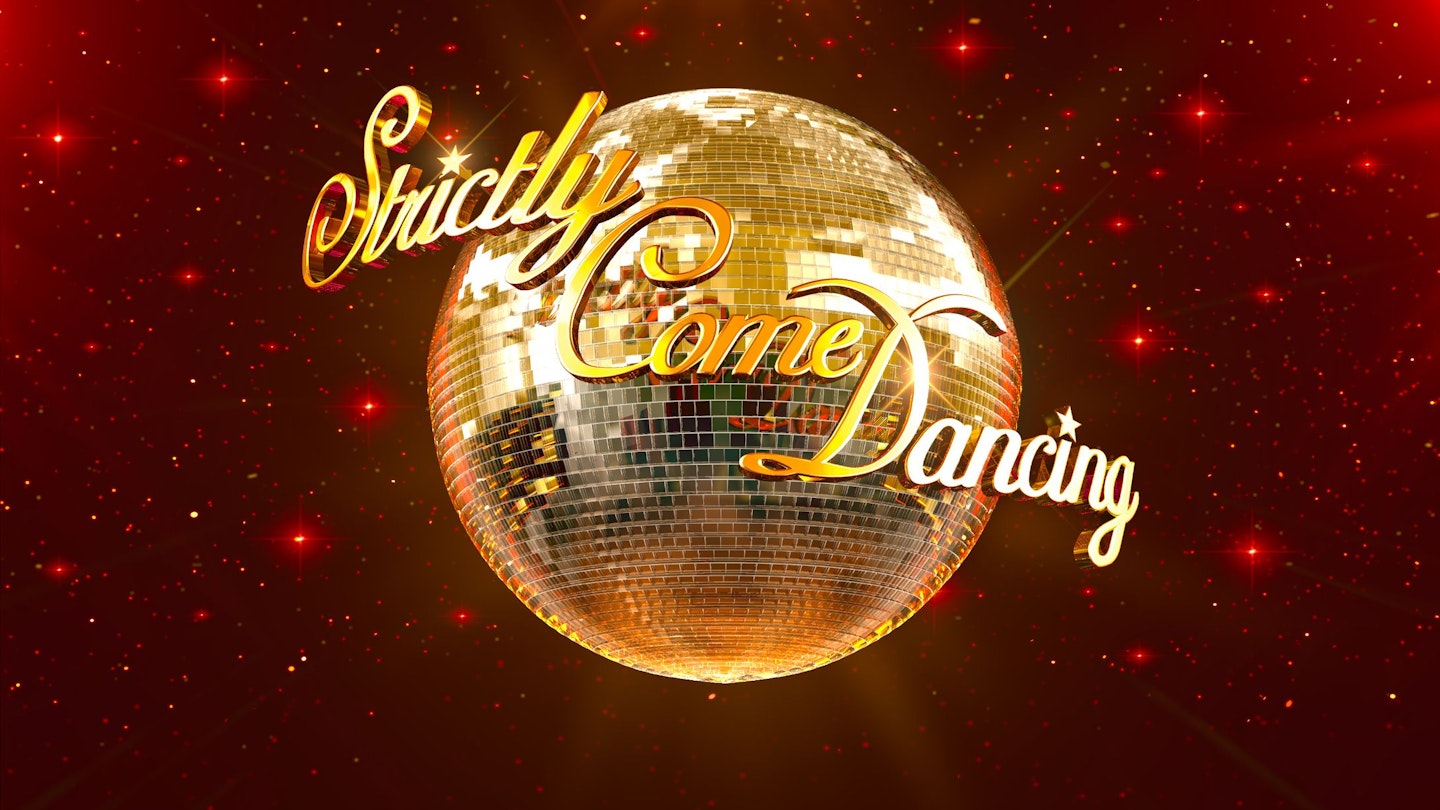 1 of 15
CREDIT: BBC
Check out all the relationships hit by the Strictly Come Dancing curse...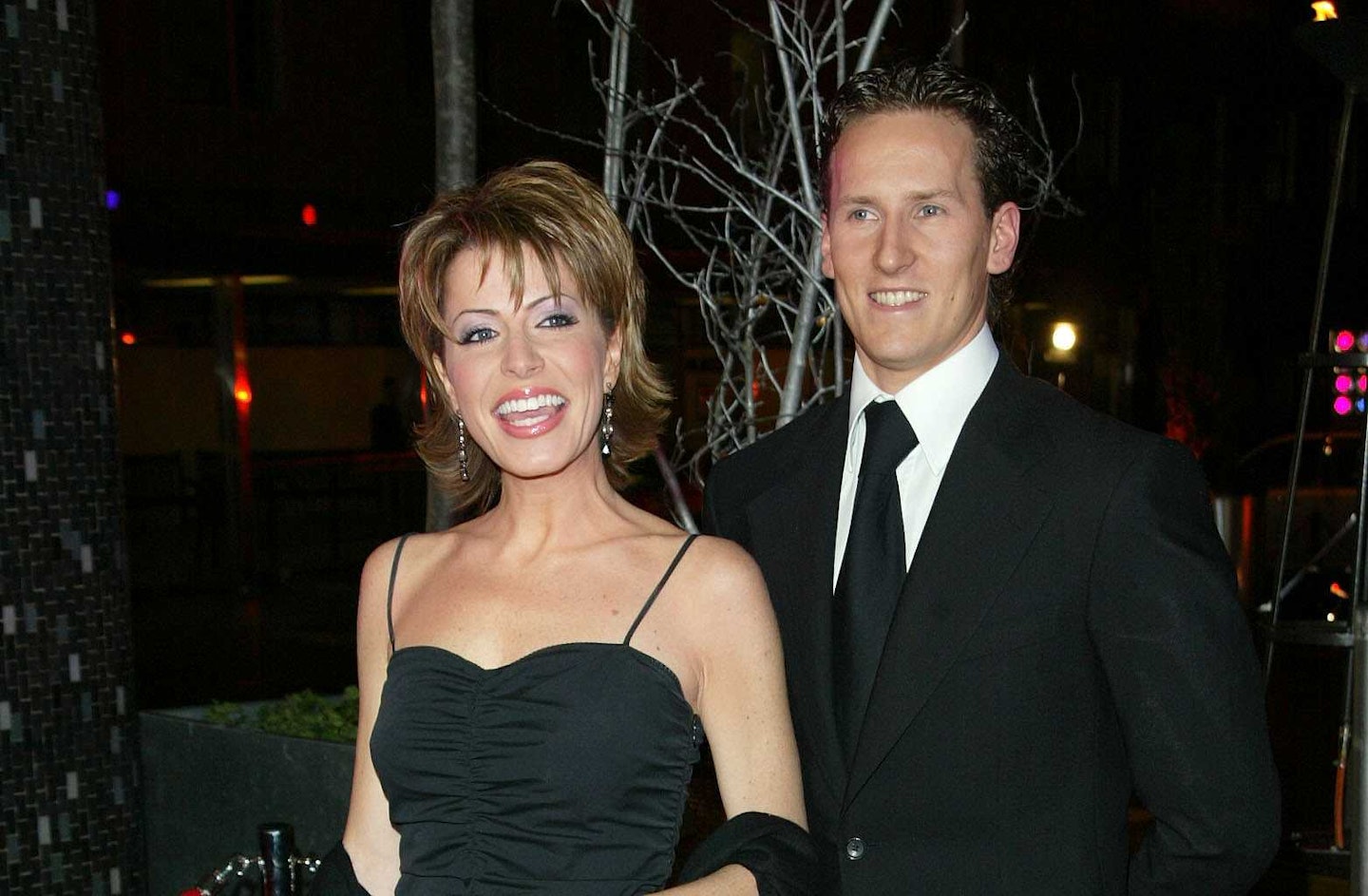 2 of 15
CREDIT: Getty Images
1. Natasha Kaplinsky and Brendan Cole
Strictly's Camilla Dallerup revealed she suffered a 'mini death' when her fiancé Brendan Cole reportedly left her in 2004 for his Strictly dance partner Natasha Kaplinsky. Natasha and Brendan never confirmed they were romantically involved. Natasha said: "There was chemistry, of course, and I certainly fell in love with dancing, but I did not fall in love with Brendan."The pair have since married other people, whilst Camilla married former Hollyoaks star Kevin Sacre in 2010.
3 of 15
CREDIT: Getty Images
2. Joe Calzaghe and Kristina Rihanoff
Just one week into his stint on Strictly in 2009 and Joe Calzaghe split with his girlfriend of five years, Jo-Emma Larvin. It wasn't long before the boxer and his professional dance partner Kristina Rihanoff embarked on a romance. Unfortunately it wasn't to last and they split four years later.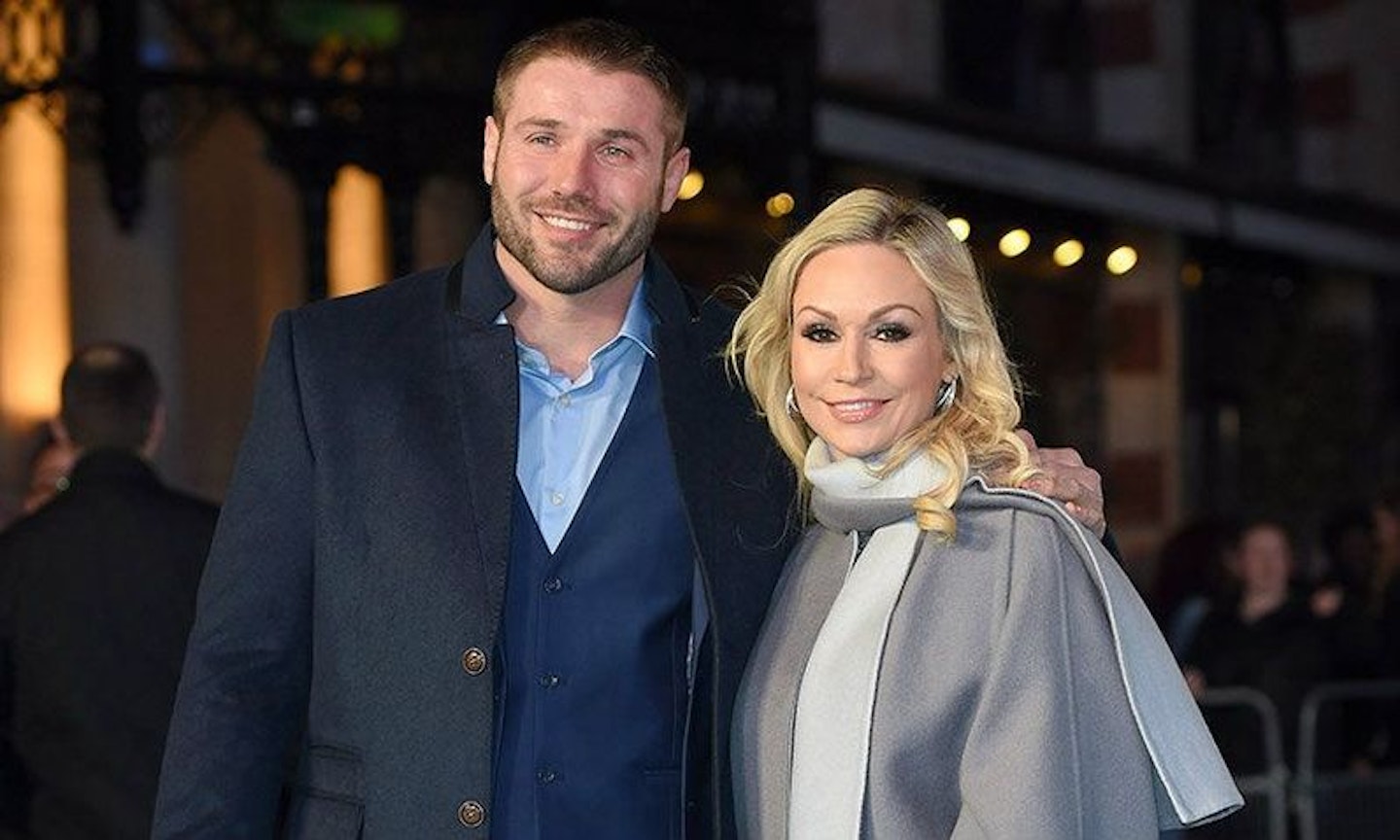 4 of 15
CREDIT: Getty Images
3. Ben Cohen and Kristina Rihanoff
Following his 2013 stint on the show, rugby star Ben Cohen revealed he'd split from wife of 11-years Abby. He was then forced to deny he was romantically involved with former partner Kristina Rhianoff, after the pair were spotted linking arms on a London tube train.Ben and Kristina have since started a relationship and the pair welcomed their first child together in 2016.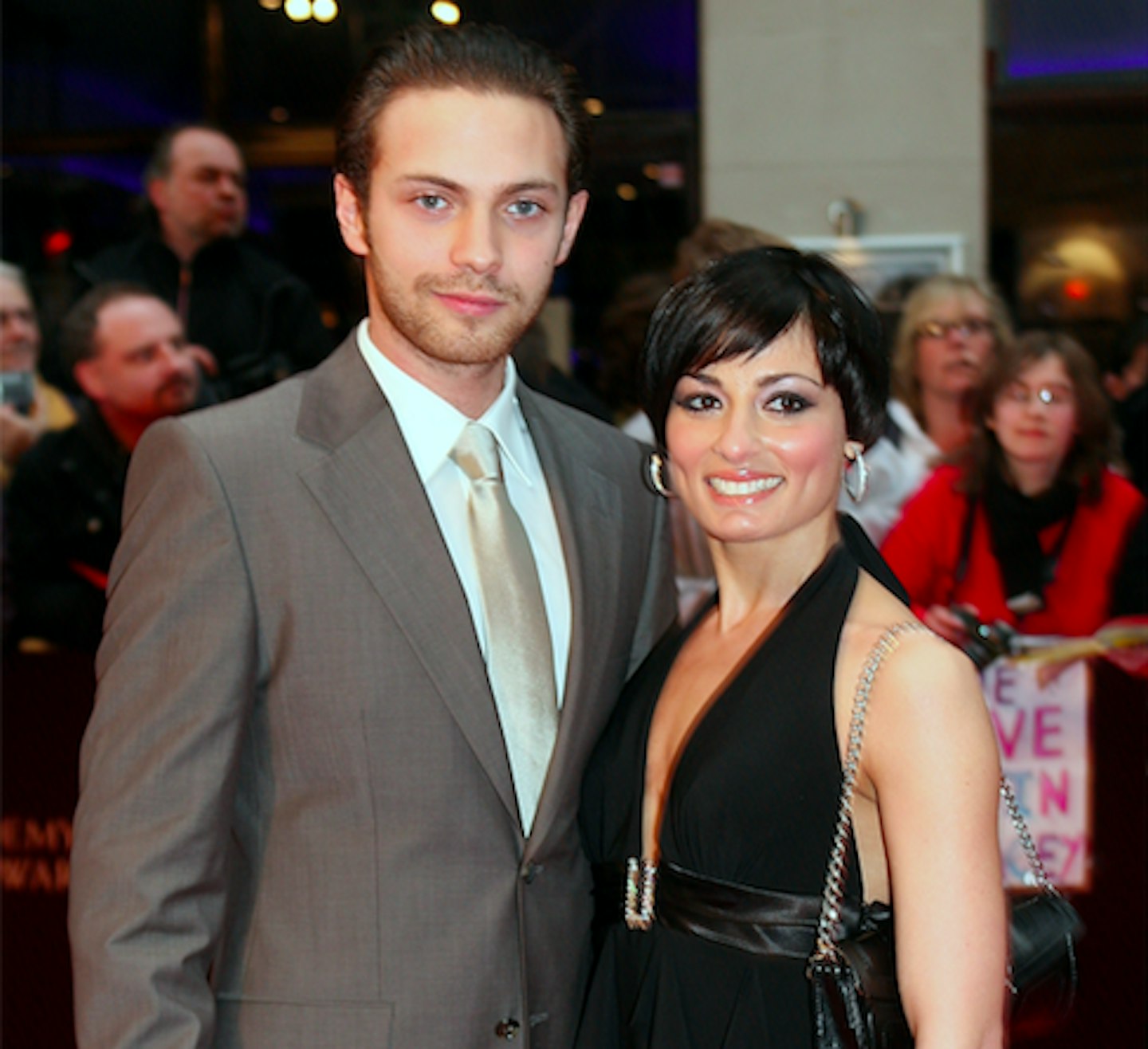 5 of 15
CREDIT: Getty Images
4. Matt Di Angelo and Flavia Cacace
Things must have been awkward backstage at Strictly in 2007 when Flavia Cacace reportedly dumped her long-term dance partner and boyfriend of eight-years, Vincent Simone, for Eastenders actor Matt Di Angelo.At the time the actor told the Daily Mail: "The funny thing was the story did not start off as true, but the more you read it, the more you started to believe it and actually act on it."However, Flavia split from Matt in 2010 and went on to wed actor Jimi Mistry (who she met whilst partnered together on Strictly in 2010) in December 2013.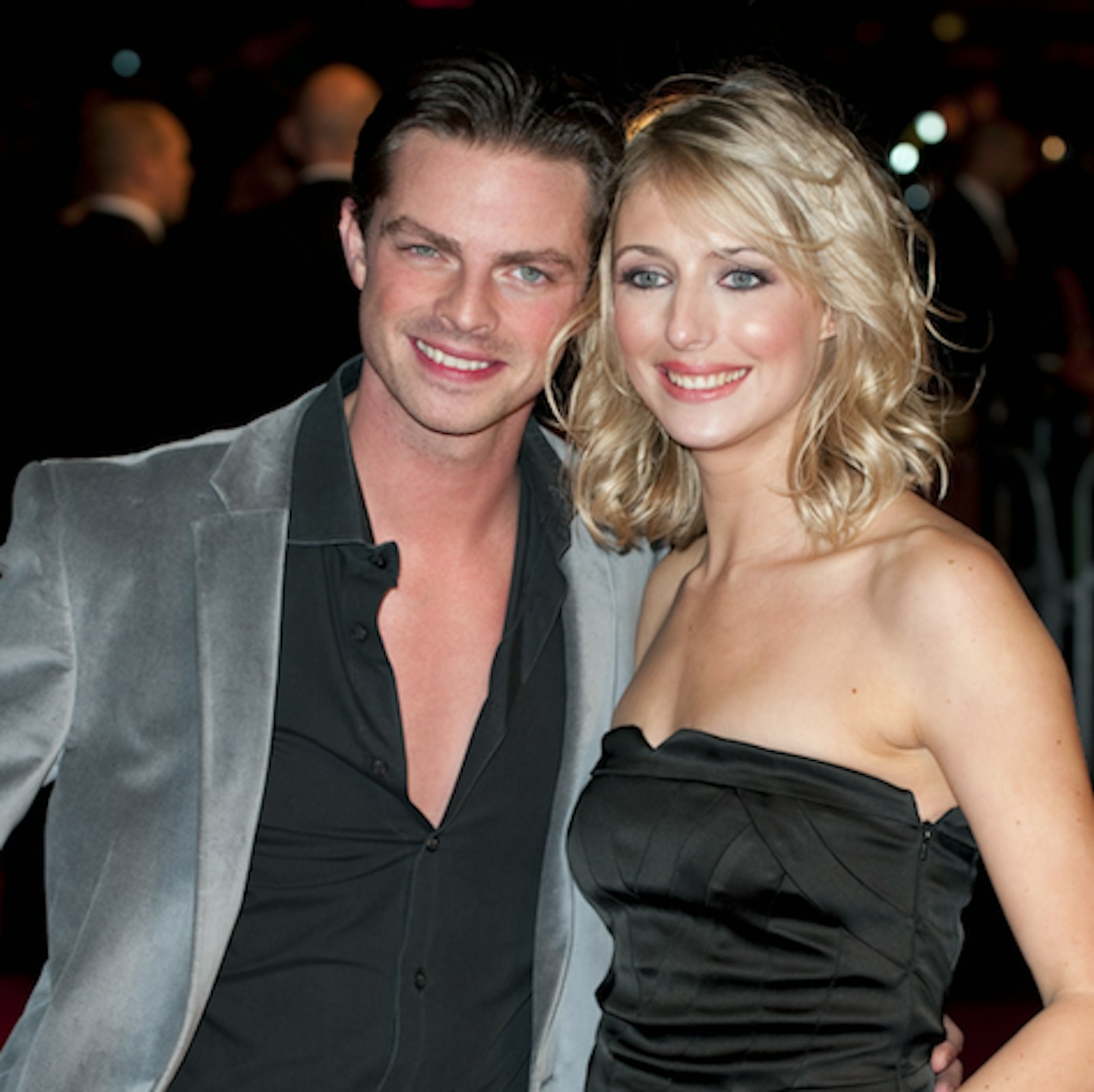 6 of 15
CREDIT: Getty Images
5. Ali Bastian and Brian Fortuna
Former Hollyoaks actress Ali Bastian and her dance partner, Brian Fortuna, got together in 2009 after starring together on the show - but split a year later.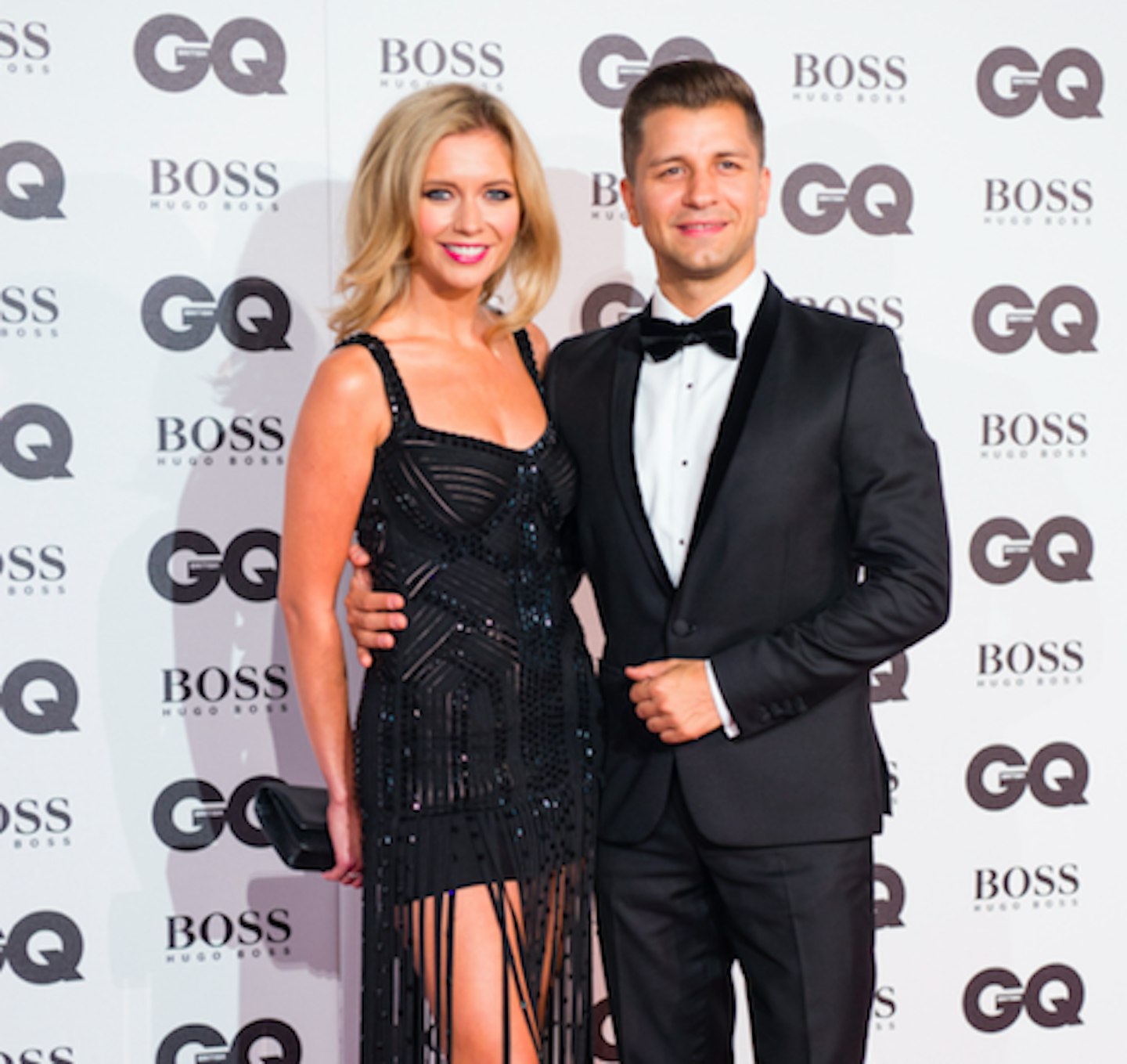 7 of 15
CREDIT: Getty Images
6. Rachel Riley and Pasha Kovalev
Rachel Riley surprised everyone when she revealed she was splitting from husband of just 15-months Jamie Gilbert during her time on Strictly in 2013. Less than a year later, the Countdown star announced she was dating her Strictly partner Pasha Kovalev - but insisted there was no overlap between the two romances.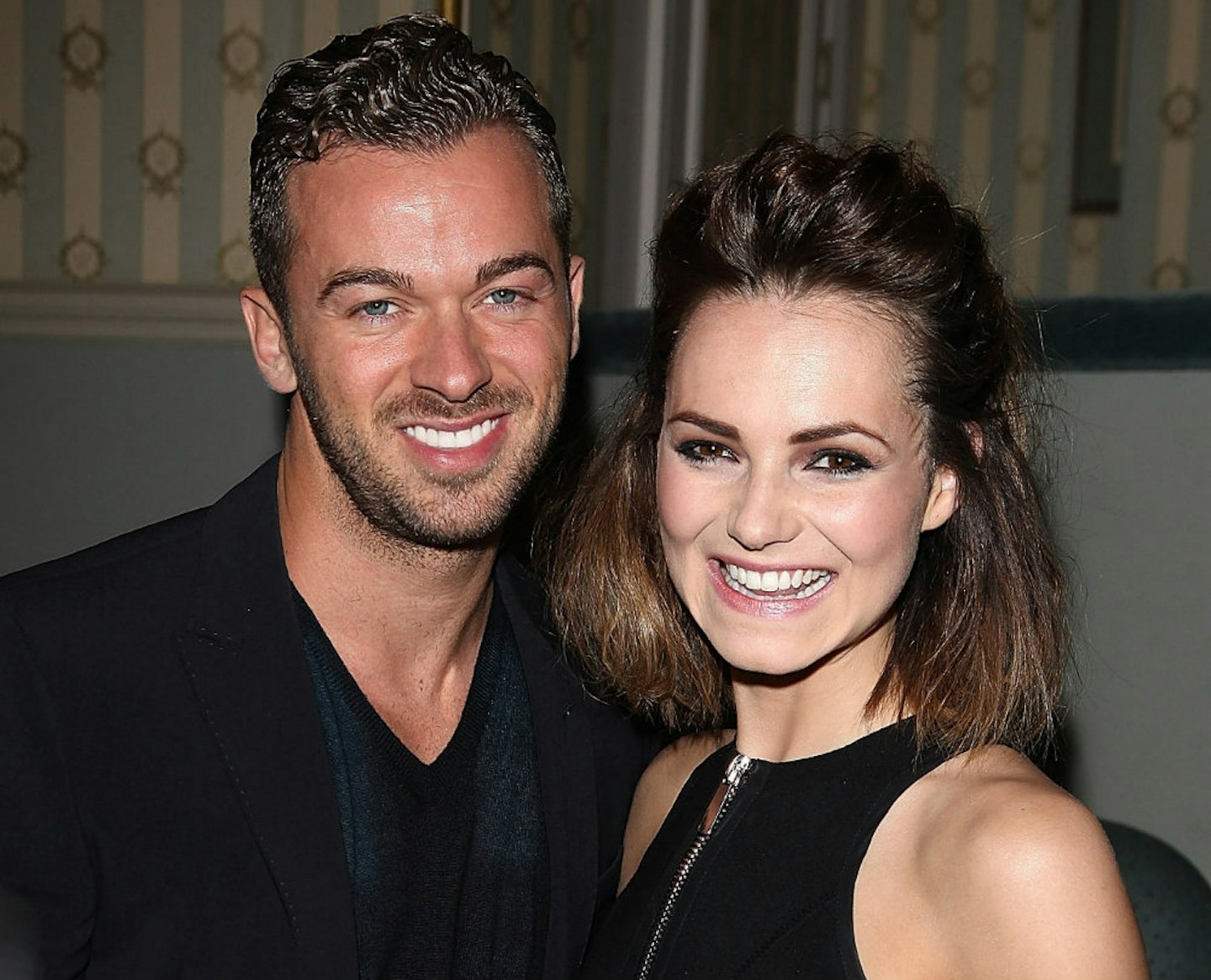 8 of 15
CREDIT: Getty Images
7. Kara Tointon and Artem Chigvintsev
Kara Tointon not only bagged the Strictly glitter ball in 2010 but also a hunky new boyfriend when she embarked on a romance with her Strictly partner Artem Chigvintsev.However, after three years of being together the pair split, and the former EastEnders actress told The Telegraph: "We are not together. We're fine, but we aren't a couple anymore."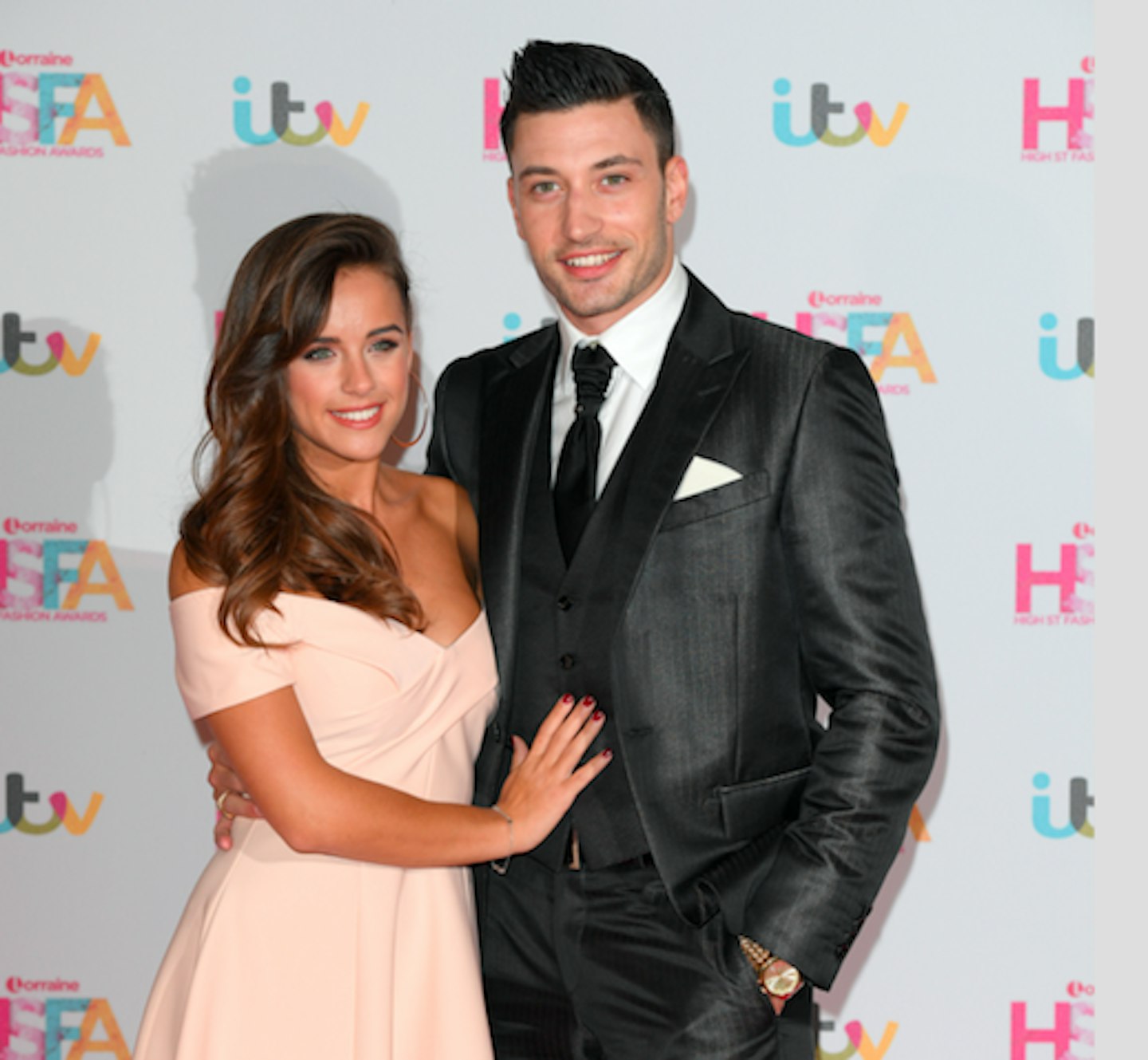 9 of 15
CREDIT: Getty Images
8. Georgia May Foote and Sean Ward
When Georgia entered the competition in 2015 she was dating her Coronation Street co-star, Sean Ward. At the time she reassured everyone that she was in a happy relationship and she was just good friends with her dance partner Giovanni.However, shortly after the competition finished she ended her relationship with Sean and started a relationship with Giovanni.Unfortunately Georgia and Giovanni split before series 14 started. The former Coronation Street actress announced the news on Twitter, writing: "It is with great sadness we have decided to split up. There is nobody else involved."Although it was not an easy decision to make sometimes you realise that it is better to be friends and this is one of those times."We both have very busy work schedules for the rest of the year so we are both going to focus on our upcoming work projects and we wish each other well for the future."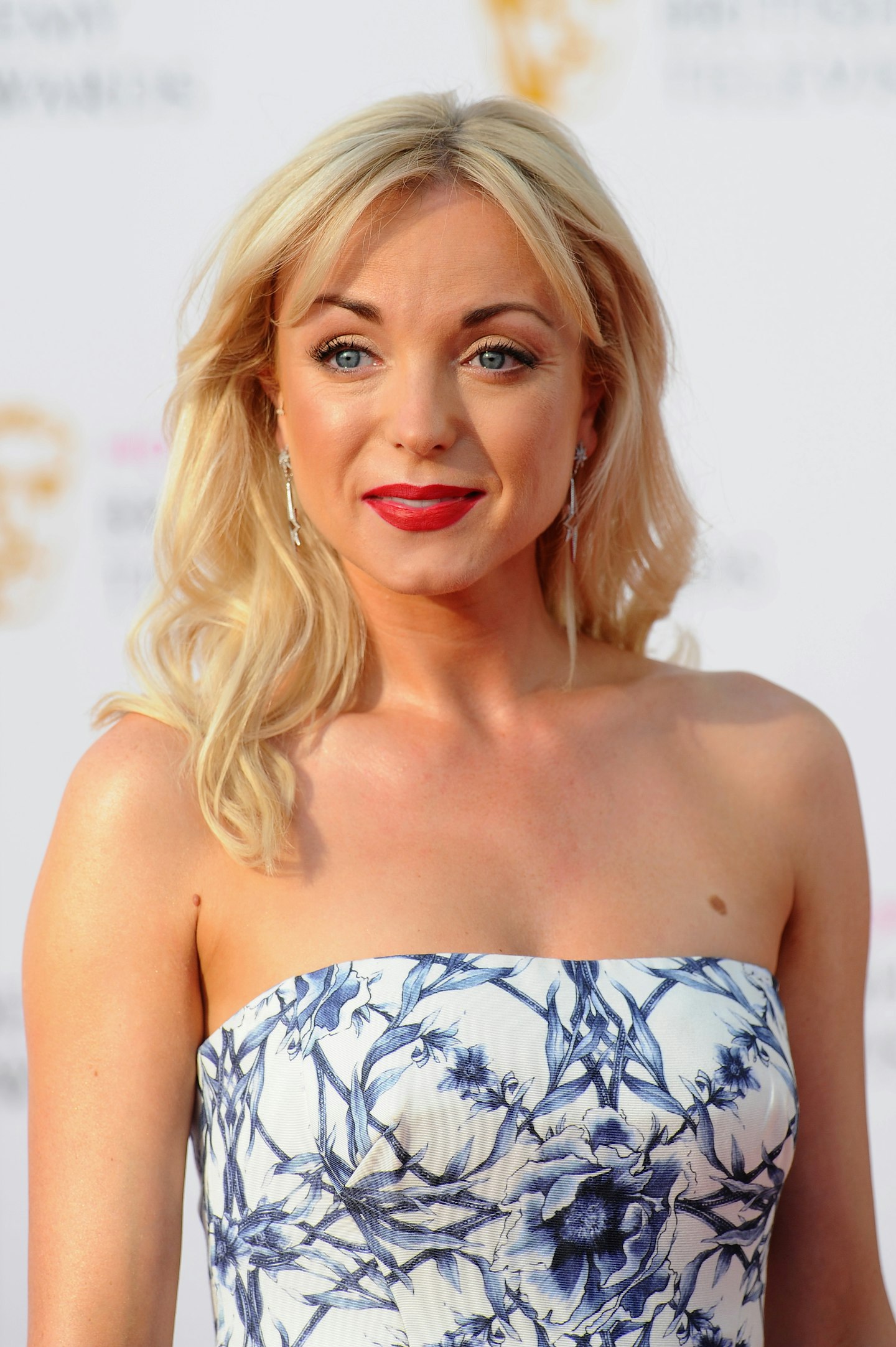 10 of 15
CREDIT: Getty Images
9. Helen George and Oliver Boot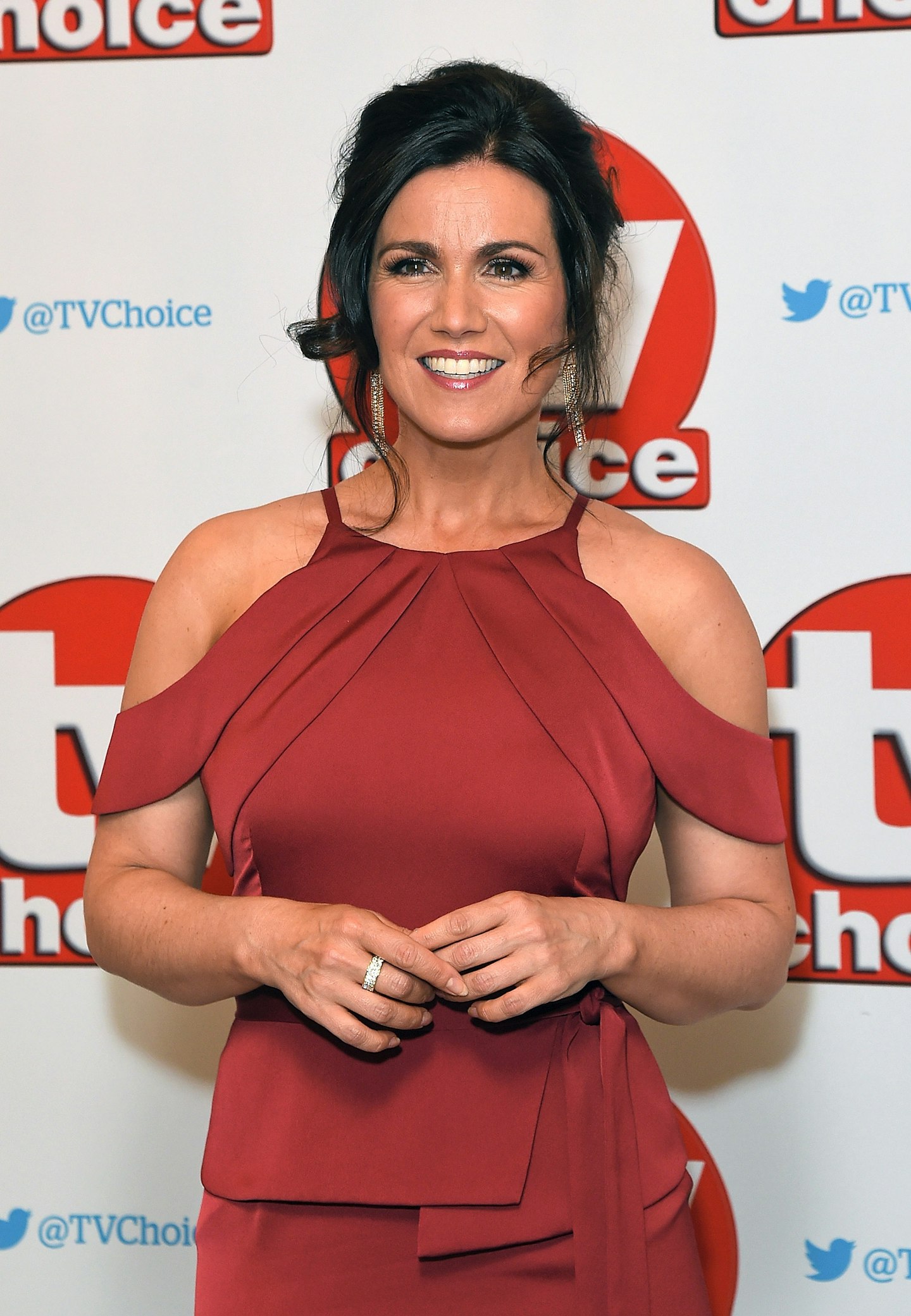 11 of 15
CREDIT: Getty Images
10. Susanna Reid Dominic Cotton
Susanna Reid featured on Strictly during series 11. After the show finished, Susanna and her partner Dominic Cotton split.The TV presenter denied the end of their relationship being related to the Strictly curse, she told the Daily Mirror: "I think people think Strictly was bound in what happened. It wasn't."Obviously things have been challenging in my personal life but we are getting things sorted."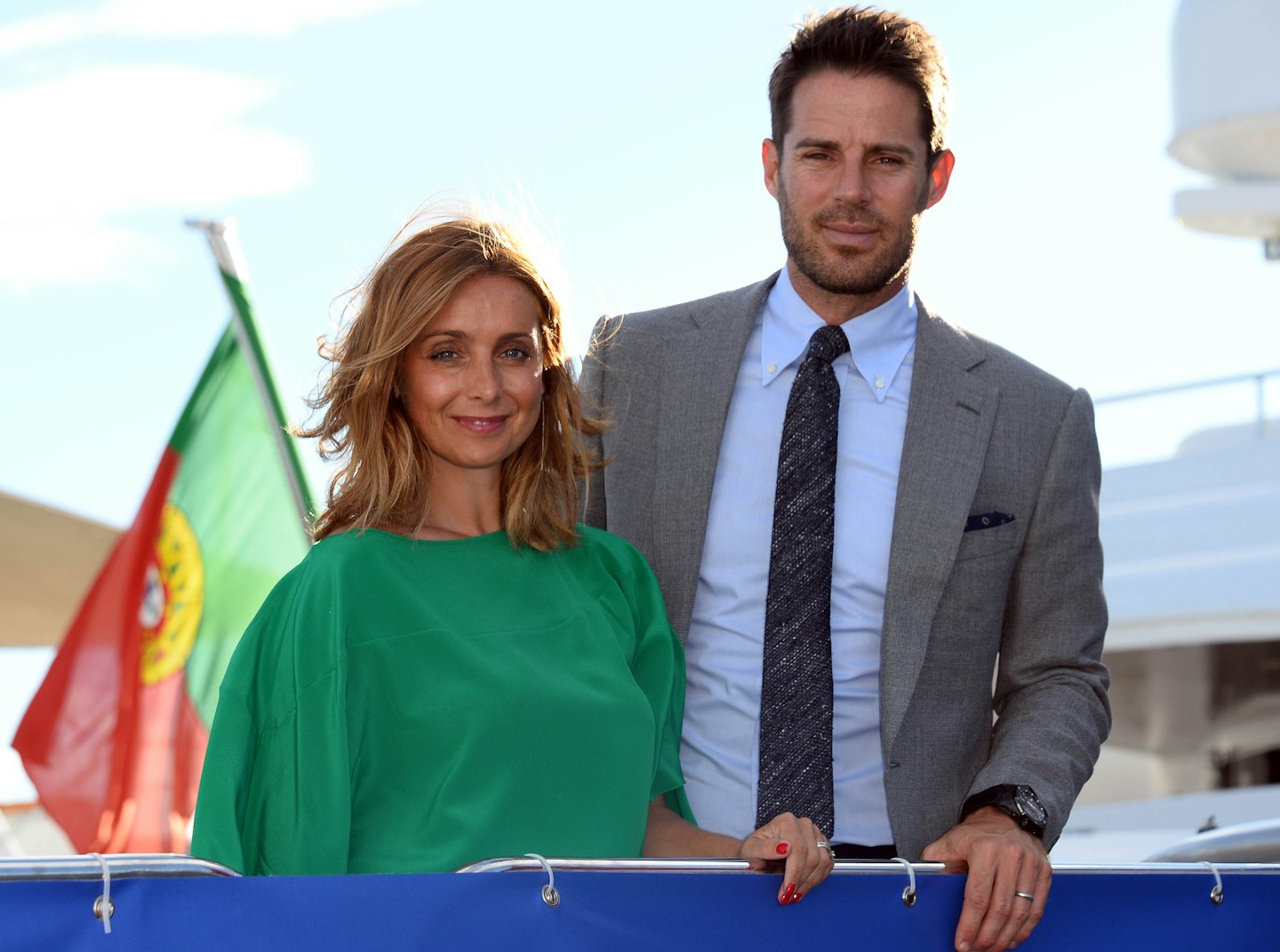 12 of 15
CREDIT: Shutterstock
11. Louise and Jamie Redknapp
13 of 15
CREDIT: Shutterstock
12. Karen and Kevin Clifton
After months of speculation Strictly Come Dancing professionals Karen and Kevin Clifton confirmed they'd split.Despite breaking up they've insisted they'll remain friends. During Chris Evans' breakfast show, Kevin explained: "Privately we are not together anymore but professionally we are stronger than ever before. Dance is how we came together and is what glues us together."We're still the best of friends – we still have a lot of love and respect for each other. What we've found is that since we've been honest with each other it's unlocked our creativity."Karen added: "We have such strong chemistry and it's about entertaining and inspiring. At the end of the day it's about giving back to fans. We're feeling very positive."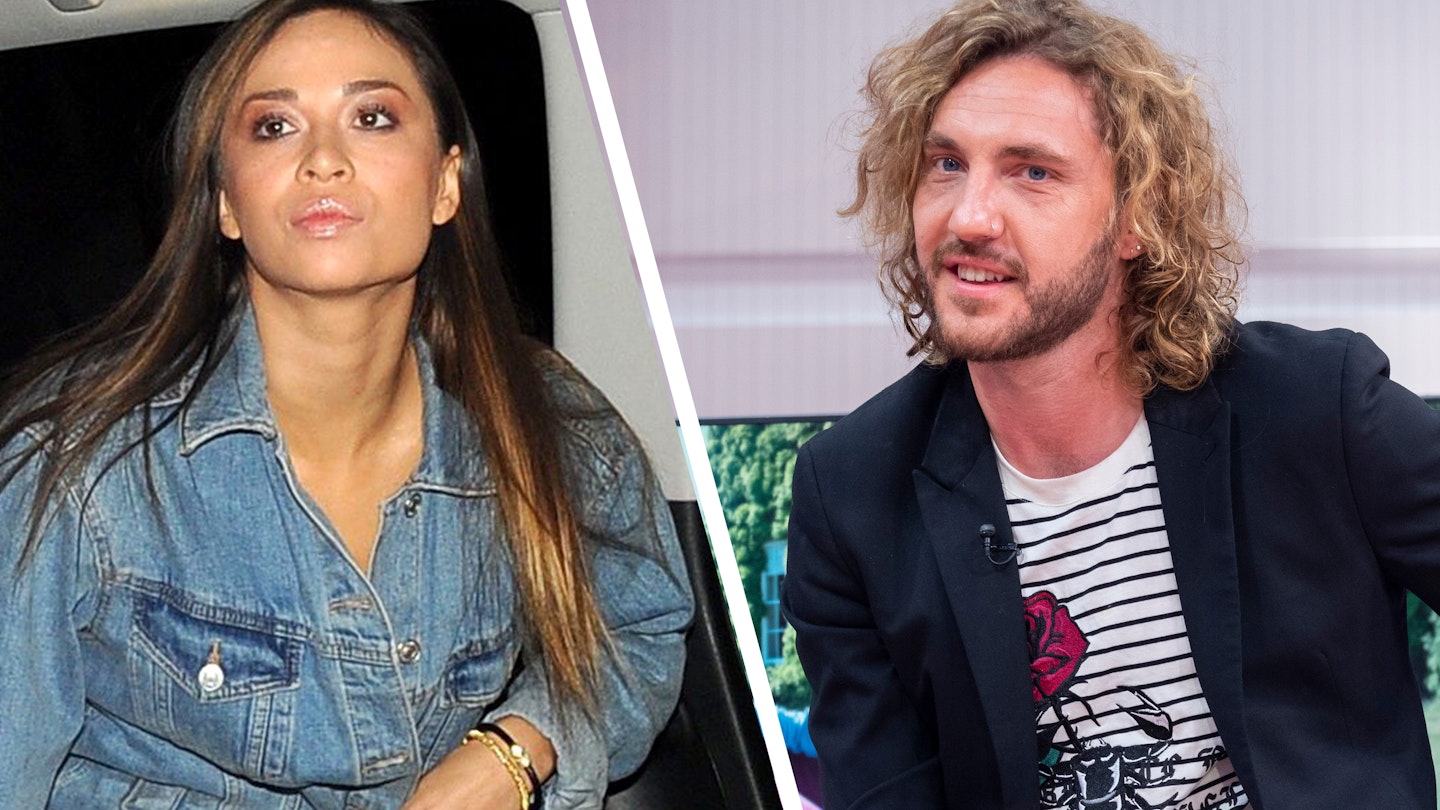 14 of 15
CREDIT: Shutterstock
13. Katya Jones and Seann Walsh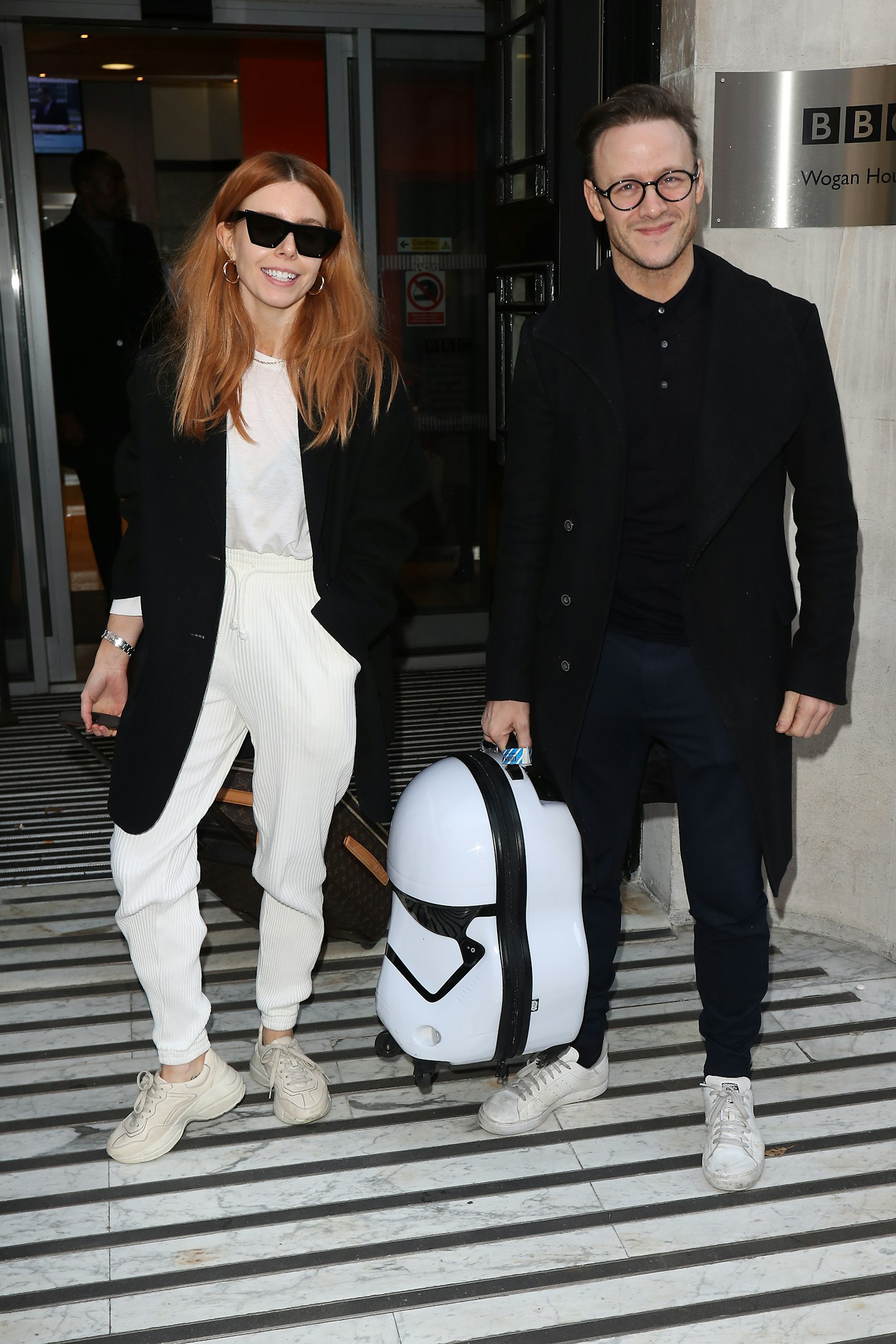 15 of 15
CREDIT: Getty Images
14. Stacey Dooley and Kevin Clifton
Stacey Dooley caused controversy when she went public with her romance with her dance partner Kevin Clifton. In March, Stacey and her ex-boyfriend Sam Tucknott split, with reports suggesting Sam was paranoid about Stacey's relationship with Kevin, after finding secret messages between the two on Stacey's phone. AWKWARD.
How long has Neil Jones been dancing for?
Neil has been dancing since he was three. He first began as a ballet dancer, then started training in tap, modern, ballroom and Latin.
When was Neil Jones on Strictly?
Neil has been a dancer on Strictly since 2016, he was first paired up with a celebrity in 2019. In 2020, Neil took a break from partnering but returned in 2021 with Nina Wadia for the 19th season of the show. He wasn't given a celebrity partner in 2022 but is still regularly seen on the show in the professional's group dances.
Why did Neil Jones and Katya Jones split?
Neil and Katya called it quits on their marriage in 2019 following an apparent affair that she had with co-star Seann Walsh. The two were seen kissing on the street despite both being in relationships.
Does Neil Jones have a girlfriend?
Neil dated Luisa Eusse in 2020, and she even took his surname, but they split amid rumours she'd cheated.
In August 2022, Neil teased that there might be a new special someone in his life. When asked by a fan if he had a lady, he answered "maybe" with a winky face emoji.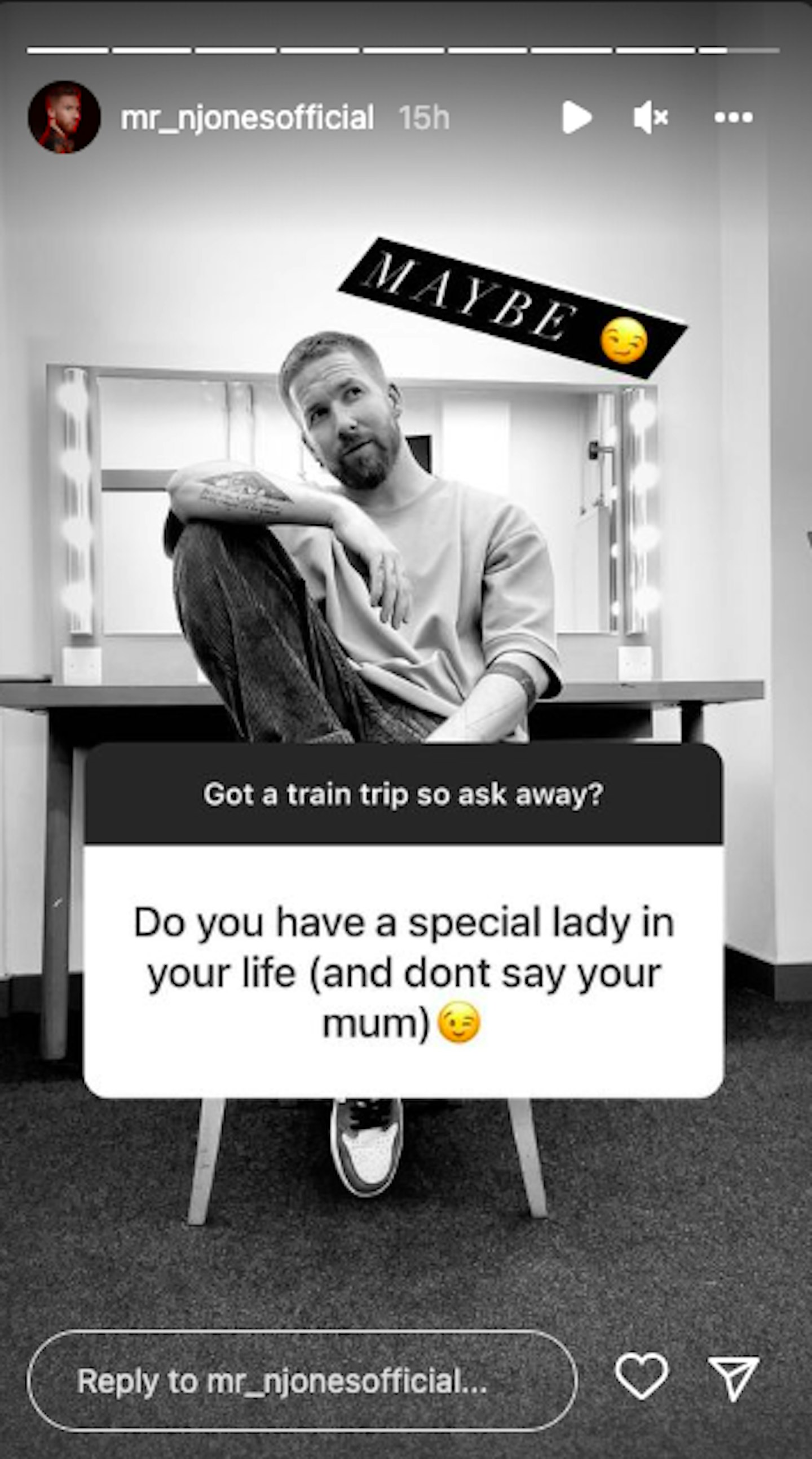 It was later revealed that he's dating Chyna Mills from Love Island 2022.
The pair went public after a romantic holiday to Paris, however Neil says they're still taking things slow. He told the Mirror, "We don't know yet, we're having such a nice time together, still getting to know each other – she's putting up with me slowly."
WATCH Strictly Come Dancing stars spill the tea on their worst dates