Another celeb who is making us extremely jealous with their talks of sun, sea and sand is Love Island 2022 contestant Chyna Mills.
The reality TV star showed off her new braids on Instagram as she revealed she will be off on holiday soon and please can we hide in the suitcase and come along?
It's still ridiculously chilly in the UK despite it being March, where are all the sunny, almost-spring, mornings? We are after green grass and and the odd ray of sunshine not a potential snow forecast.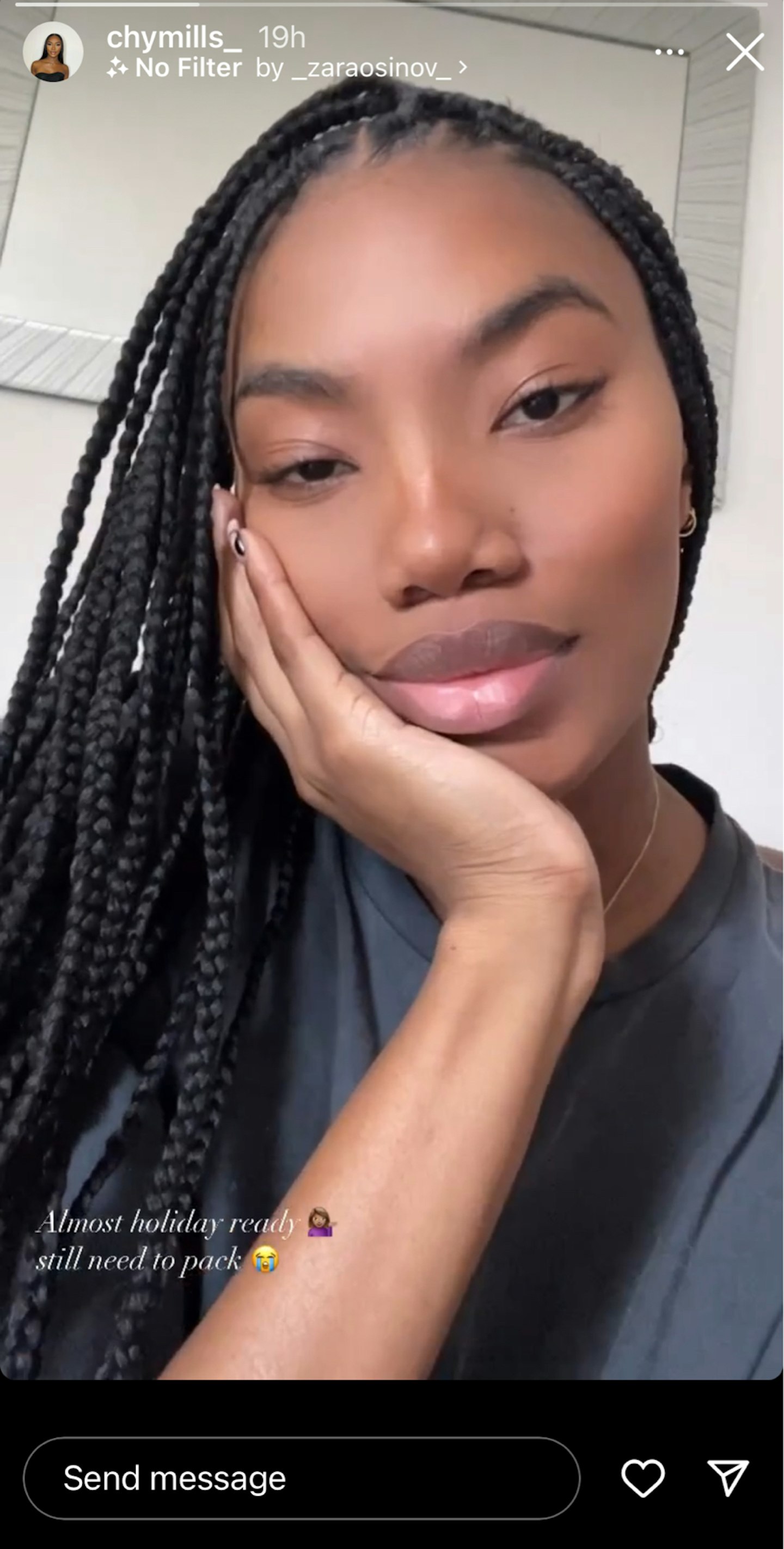 Adding the caption, "Almost holiday ready♀still need to pack", Chyna showcased her long dark braids which is a whole new aesthetic because last time we checked Chyna was rocking a cropped style after she cut all her hair off.
Let's be honest, if anybody was going to make short hair a vibe, then it was going to be Chyna.
It turns out she can make anything work and dare we say this holiday ready hair is our favourite yet?
Chyna Mills' hair transformation
We have been known to declare the smallest of hair changes 'transformations', but when Chyna cut off her long black locks we weren't lying.
She didn't go for a subtle change by making her hair a shade darker or add a cheeky little fringe, the model filmed herself grabbing the scissors and chopping away.
She also posted a mini video on her story with the mirror selfie angle and added the caption "Who is she?"
She is stunning is who she is, Chyna.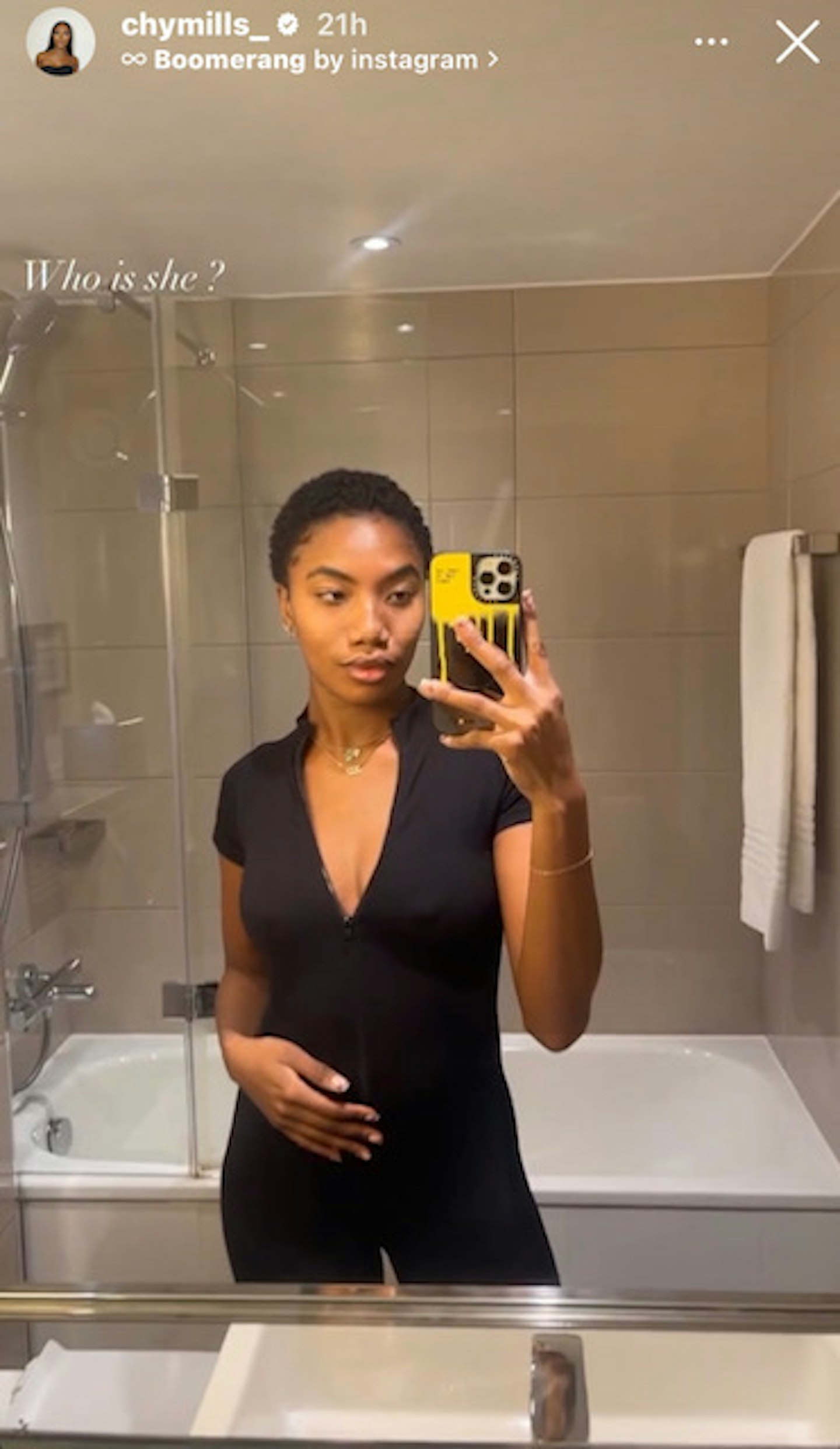 Adding a reel to her grid, Chyna is the first to chop off a clump of her hair before her hairdresser steps in to take over. The ex-Islander's immediate reaction does seem to be half panic/half what-the-hell-have-I-done? But once the final look is complete she knows it was the right decision.
Below the video, Chyna added a caption "I've been wanting to do this for sooo long and I'm so happy I did it I love it !! I feel so beautiful and free Thank you so much@michellethompsonhair."
Of course fans and followers flooded the comments with adoration, including Chyna's boyfriend Strictly dancer Neil Jones who simply left three fire emojis, because there is no denying she does look absolute FLAMES.
Chyna's Love Island bestie Summer Botwe commented, "So proud of you for this, you look so good ".
Who is Chyna Mills?
Taking part in Love Island 2022, Chyna joined on day 27 as a Casa Amor bombshell, she was dumped from the villa on day 35 alongside Jay Younger.
Since leaving the villa Chyna has dabbled in some modelling which makes sense because she is drop dead gorgeous and has even managed to find love with Strictly Come Dancing professional Neil and they're all kinds of adorable.
How old is Chyna Mills?
Born 24 November 1998, Chyna is 24 years old.
What does Chyna Mills do?
Before she took part in the dating show, Chyna worked as a youth support worker but is now leading the model/influencer life.
Where is Chyna Mills from?
Chyna is from Southampton.
When was Chyna Mills on Love Island?
Chyna took part in season 8 of Love Island.
Chyna Mills in the Love Island villa
Chyna previously chatted about her time on Love Island and the complicated topic around meal times. We often see the Islanders making breakfast (protein banana pancakes for Davide Sanclimenti) but we never see them eat lunch or dinner, unless they're on a date.
Turns out, there's a number of reasons we don't see them tucking in, as bosses use this time to change their mic batteries or to make sure that all Islanders are eating certain amounts of food. Casa Amor bombshellsJack KeatingandSamuel Agbiji even told Closer about all the delicious food that they got to eat every day.
However, sometimes the food experience in the villa isn't great, as fellow bombshell Chyna Mills has taken to social media to reveal that she "barely ate" in the villa due to the "sh-t food".
In a recent Instagram Q&A, Chyna was asked what kind of food she ate in the villa, to which she replied, "I barely ate in the villa, hence why I lost so much weight.
"Some nights were alright, I'm sure we had a kebab one night. The lunch was sh-t."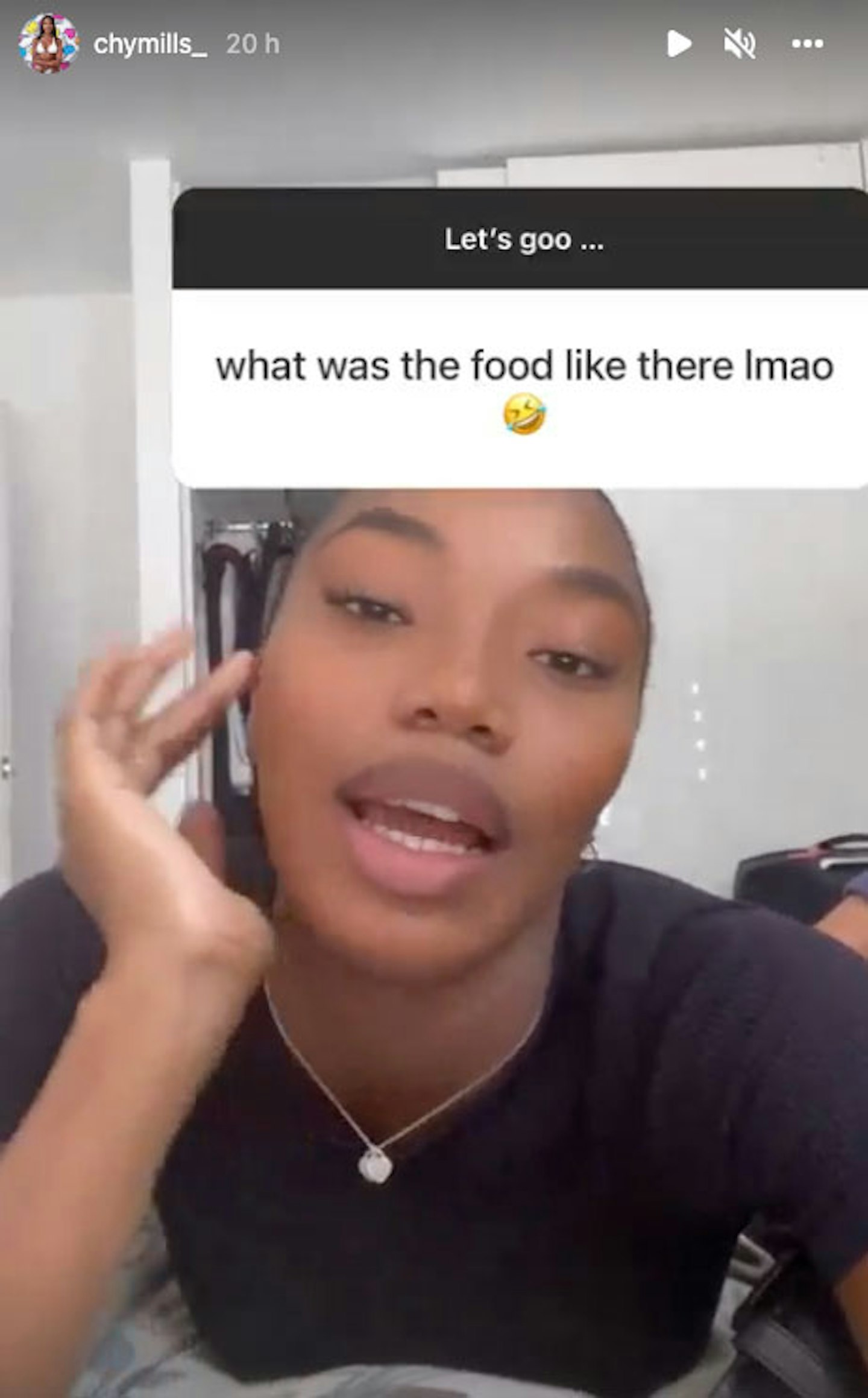 She then responded to a fan who was clearly concerned about her comments, saying, "The food just wasn't to my liking some days - I can't say every day I didn't eat, but you just couldn't make things yourself if you didn't like the food.
"I'm recovering".
TikToker and radio host Will Njobvu has also spilled the tea on the Love Island's food situation, "Have you ever wondered why we always see the Islanders cooking breakfast but we never see them having dinner, having lunch?
"One of my friends who went on Love Island two years ago told me why.
"Apparently, they do have full catered meals - I'm talking roast chicken, salmon, roast dinners, rice, everything. But that's not captured on camera."
Who is Chyna Mills dating?
Chyna famously coupled up with Jay during her time in Casa Amor, only to be brutally friend zoned by him just days after entering the main villa.
She also delivered the line of the series after she was dumped, declaring to the girls, "[I'm going to] order a Chinese and I'm probably going to have to ring my ex for a quick sh-g!"
But now we can safely say Chyna is doing all right for herself in the romance department as she all loved up with Strictly professional Neil.
WATCH: Olivia and Maxwell EXPOSE Jessie's mistake that didn't air | Love Island Secrets