We've been a little bit hooked on keeping up with Molly-Mae Hague since she had sweet baby Bambi. From her homeware to *very* fashionable new-mum outfits, there's nothing we're not influenced by. Now, she's raving about a particularly traditional baby product: gripe water.
Okay, stay with us now because we weren't totally sold at first either.
According to Molly-Mae, using Woodward's Gripe Water has been such an essential that baby daddy Tommy Fury was even 'waiting at the doors of Tesco when it opened [that] morning at 6 am'. What a trooper.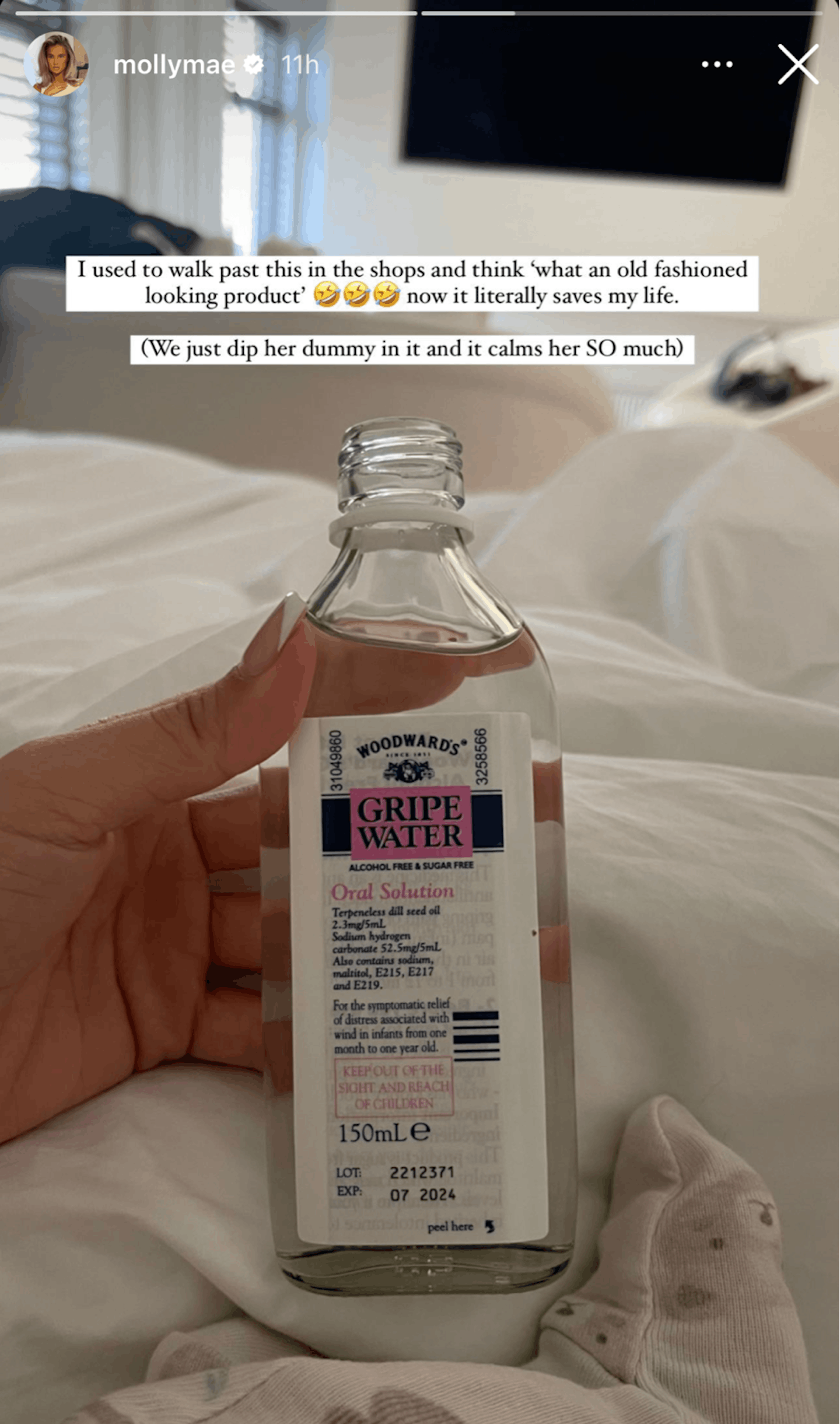 The totally traditional method has been used for years in the parenting community and now Molly-Mae's taken to her Insta to tell us how much it really works. And obvs, we're gonna listen to the influencing queen.
After newborn Bambi was 'up allll night' with trapped wind, Molly-Mae grabbed the gripe water to ease any discomfort and help the stirring little one.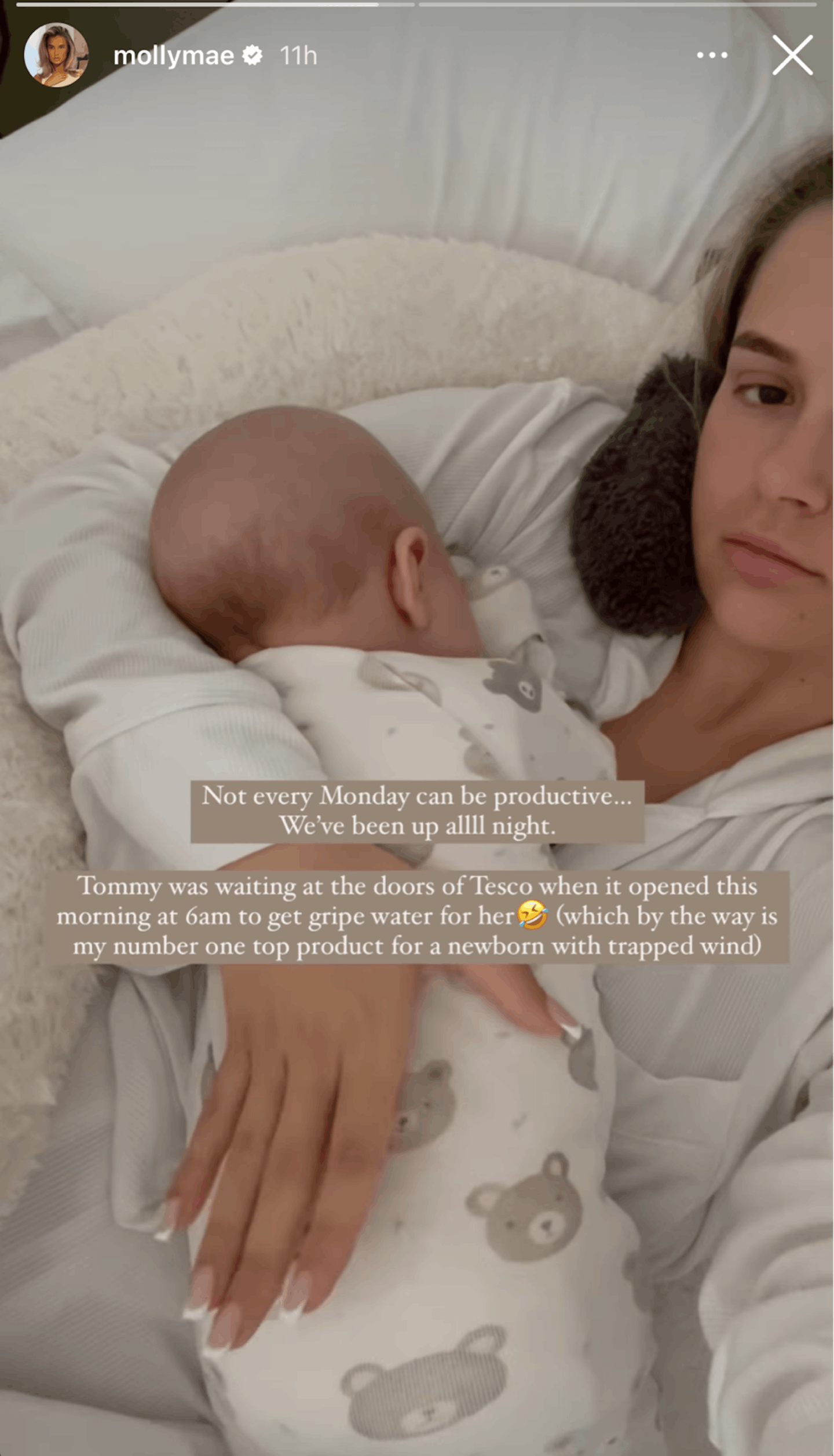 How does she do it? Well, it's as simple as 'dipping her dummy in [the water] and it calms her SO much'. Easy peasy and a perfect choice for new mums who are struggling with getting their babies to settle down at night.
It's so good that Molly-Mae even vouched that it was her 'number one top product for a newborn with trapped wind'. Now that is a big statement.
Super cheap and easy to get your hands on, the classic gripe water is available on major brands like Boots and Amazon for less than a fiver. We're sold tbh.
What is gripe water and is it safe for use on babies and children?
Gripe water is sold in most high-street beauty retailers and supermarkets so you can get your hands on it really easily. But, if you're not totally sure about this product, you're not the only one - and we're here to debunk any concerns. Even Molly-Mae herself admitted to thinking it was just an 'old fashioned looking product'.
Truth is, it's actually a herbal remedy filled with dill seed oil and sodium hydrogen carbonate so most of the gripe water you can grab in the shops is completely safe for babies and newborns. The dill oil works by relaxing the tummy and breaking down trapped air bubbles whilst the sodium hydrogen carbonate neutralises acid in the baby's tummy. The recommended dose according to Woodward's Gripe water is one 5ml spoonful for babies up to six months and two 5ml spoonfuls for six to twelve months.
If you're keen to get your hands on the exact product that Molly-Mae uses for her baby's trapped wind, you can snap up the Woodward's Gripe Water below.
1. SHOP: The exact gripe water Molly-Mae uses with her newborn Bambi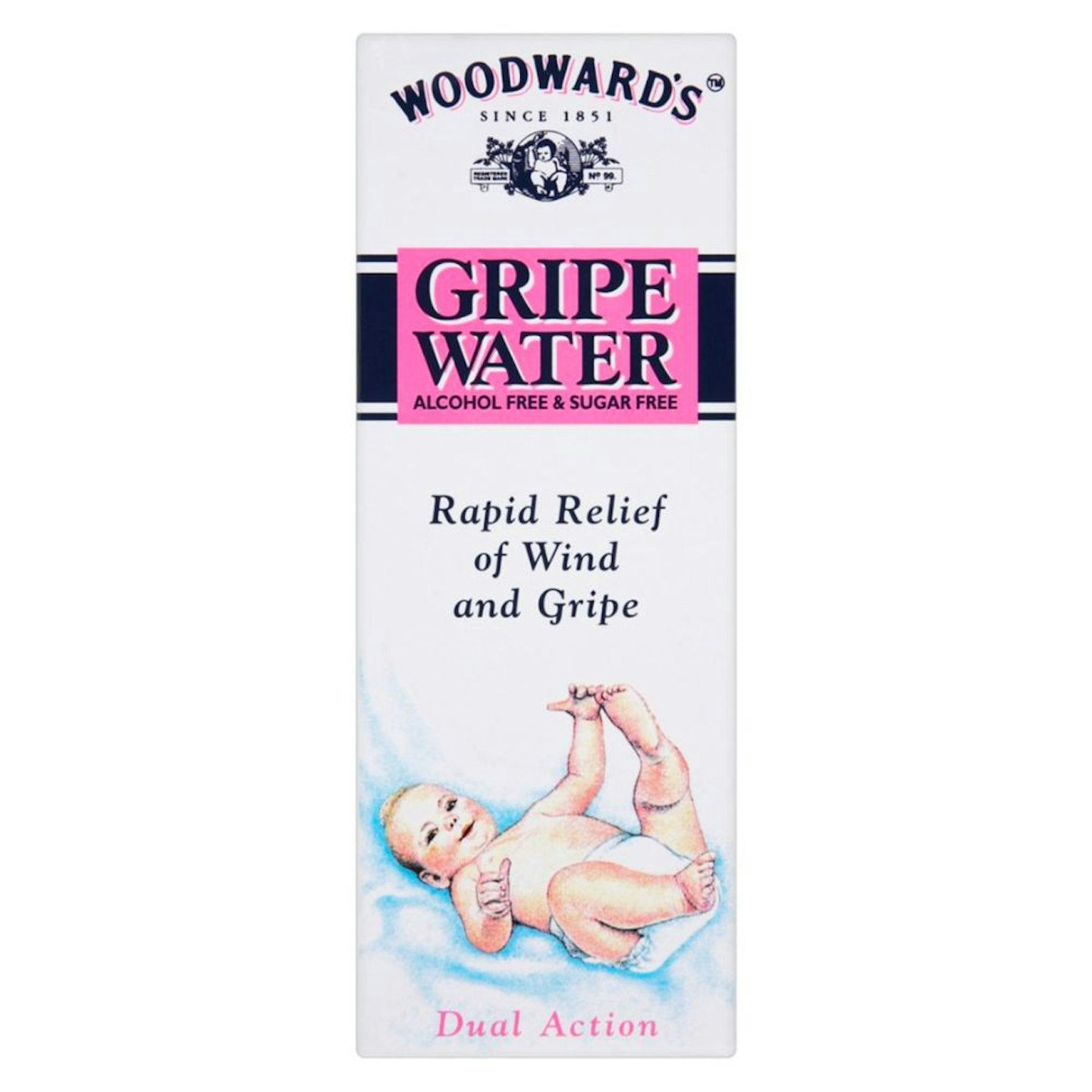 Description
This is the exact choice of gripe water, as used by Molly-Mae. Coming in at a mere 4.20, it's a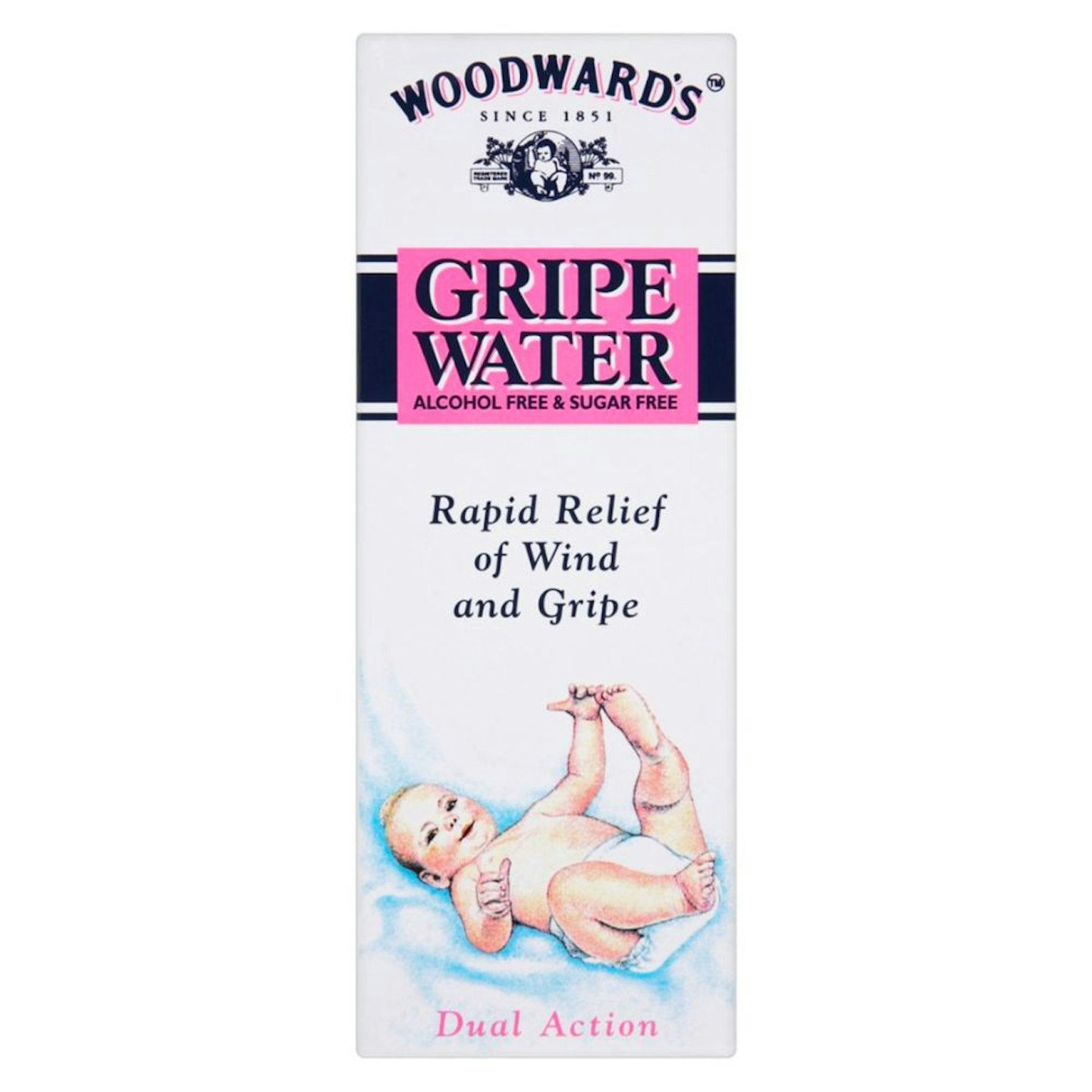 2. Woodwards - Gripe Water 150ml x 3 Packs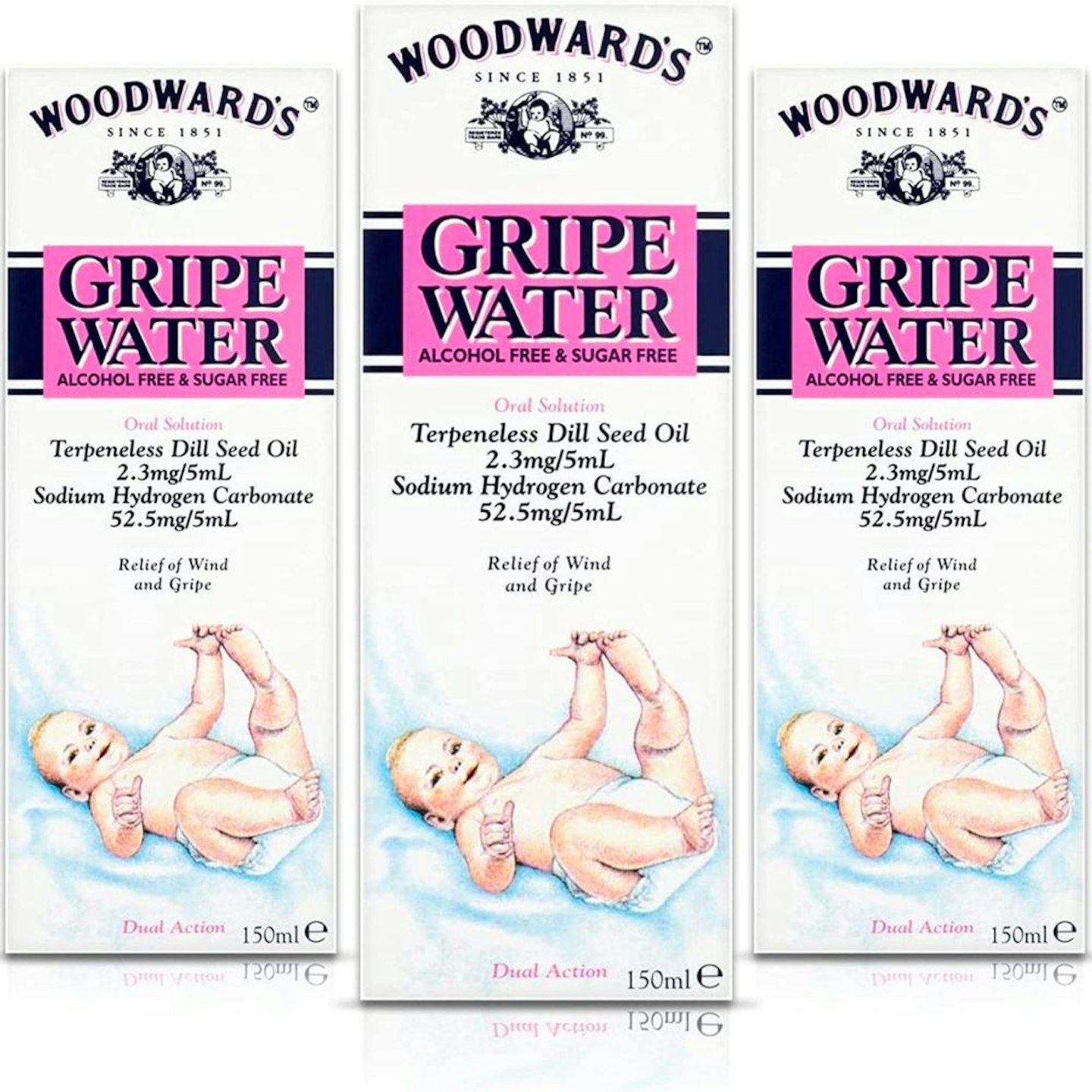 Description
Stock up on the traditional gripe water as loved by Molly-Mae with this set of three, made to last