It will come as a shock to nobody that the first episode of The Real Housewives of Cheshire series 16 was boiling over with drama and shock revelations.
Aside from that absolutely bizarre Hanna Kinsella / Rachel Lugo / Nick interchange at a glam Cheshire gala, there was also an awkward reunion between frenemies Nicole Sealey and Lauren Simon and the fabulous introduction of new Housewife Natasha Hamilton (making the cast Whole Again), who apparently parks her 4X4 absolutely anywhere she pleases in Cheshire (iykyk).
With that being said, a fair amount of the first wave of drama also came from social media in the hours / days following on from the season premiere, as the queens of Cheshire took to their various accounts to share their thoughts on the first hour of footage (which we've recently learned they don't get to watch beforehand).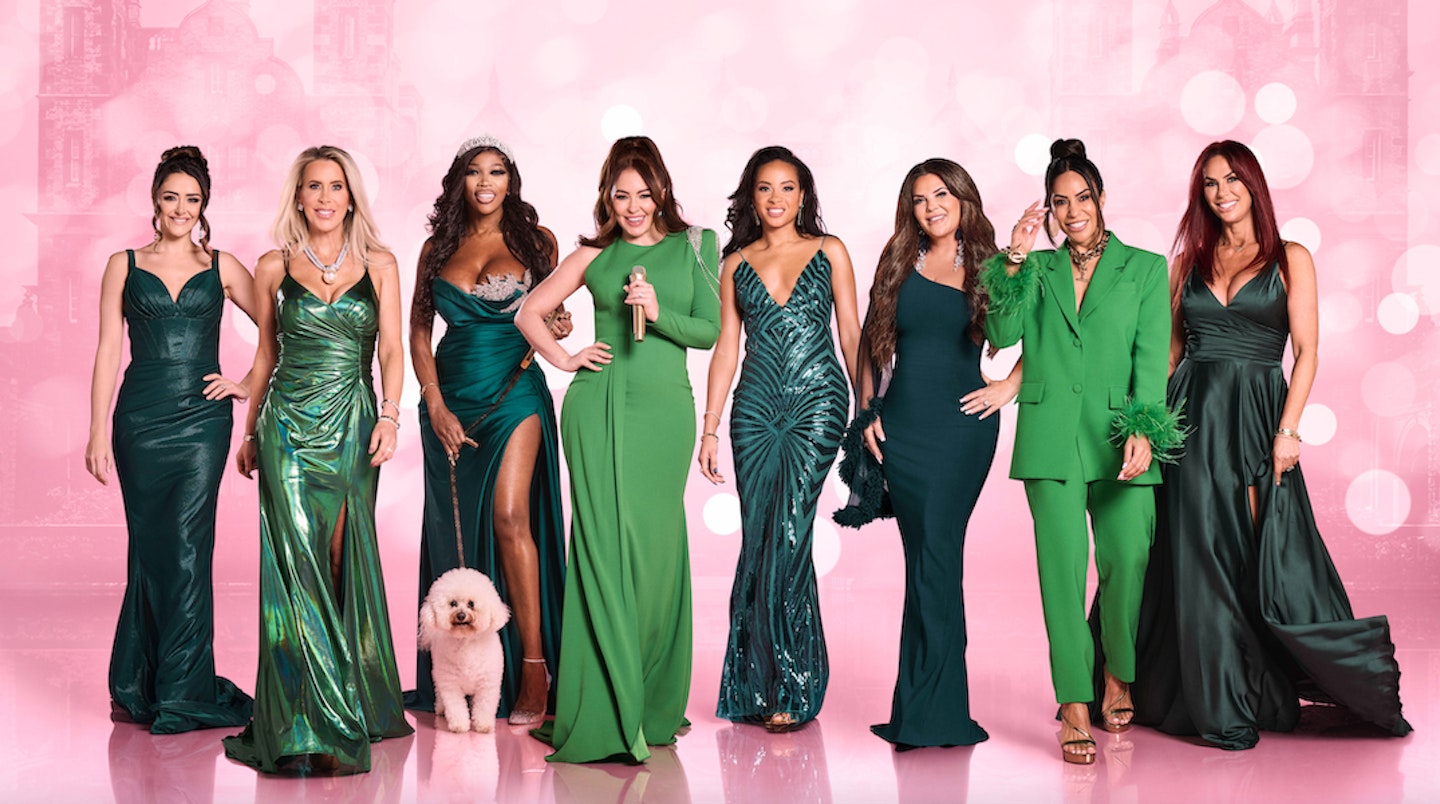 In addition to Sheena Lynch coming for the toxic side of the fandom (iconic, btw) and Lystra Adams' girlfriend Ashley insinuating that certain scenes were "scripted", Rachel announced that her and boyfriend Nick had officially called it quits after over two and a half years together via her Instagram Story; implying that they had split sometime during filming for series for 16. Could we be seeing the break-up in a future ep?
She told her Instagram followers, "Nick and I met during COVID, during lockdown, and it was always a concern of mine when there's going to be a big imbalance in a relationship; when someone works – and I work a lot – and Nick doesn't work, so he can do everything that I have to do outside of work. There were other issues."
Speaking about the season premiere (when they were technically still together, but clearly on the rocks), Rachel added, "Anyway, I don't know why he said he hadn't seen me for three months –that was nonsense. And I don't know why he said he hadn't seen me all night, because we spent three hours together before I even went[to the gala], but anyway.
"Nick and I had a great two and a half years. Brilliant, so I'm not going to say anything negative at all."
A class act, our Rach. But how did we get here? We can't be the only ones who are a little bit devo'd by this – Rachel and Nick started off as such couple goals.
A little history lesson for those who don't categorise Real Housewives of Cheshire as a hobby on dating apps: Rachel and Nick met during lockdown and dated for over two years. During the reunion episode for series 15 (which aired in summer 2022), Rachel told host Brian Dowling that while in Ibiza, she and Nick rewatched comments she made during the series regarding getting married again and what she'd do if Nick proposed (spoiler alert: she wouldn't accept).
She then went on to reveal that she hadn't seen Nick since, implying the relationship was on the rocks, if not shipwrecked. Confusingly, Nick was all over Rachel's socials at the time (the reunion was filmed a few weeks in advance, implying a reconciliation had occured), so Rachel cleared things up in an exclusive chat with Closer online, saying, "Anyone knows that with blended families it's really tricky. It's frightening as well when it starts getting more serious, as to how it's going to work.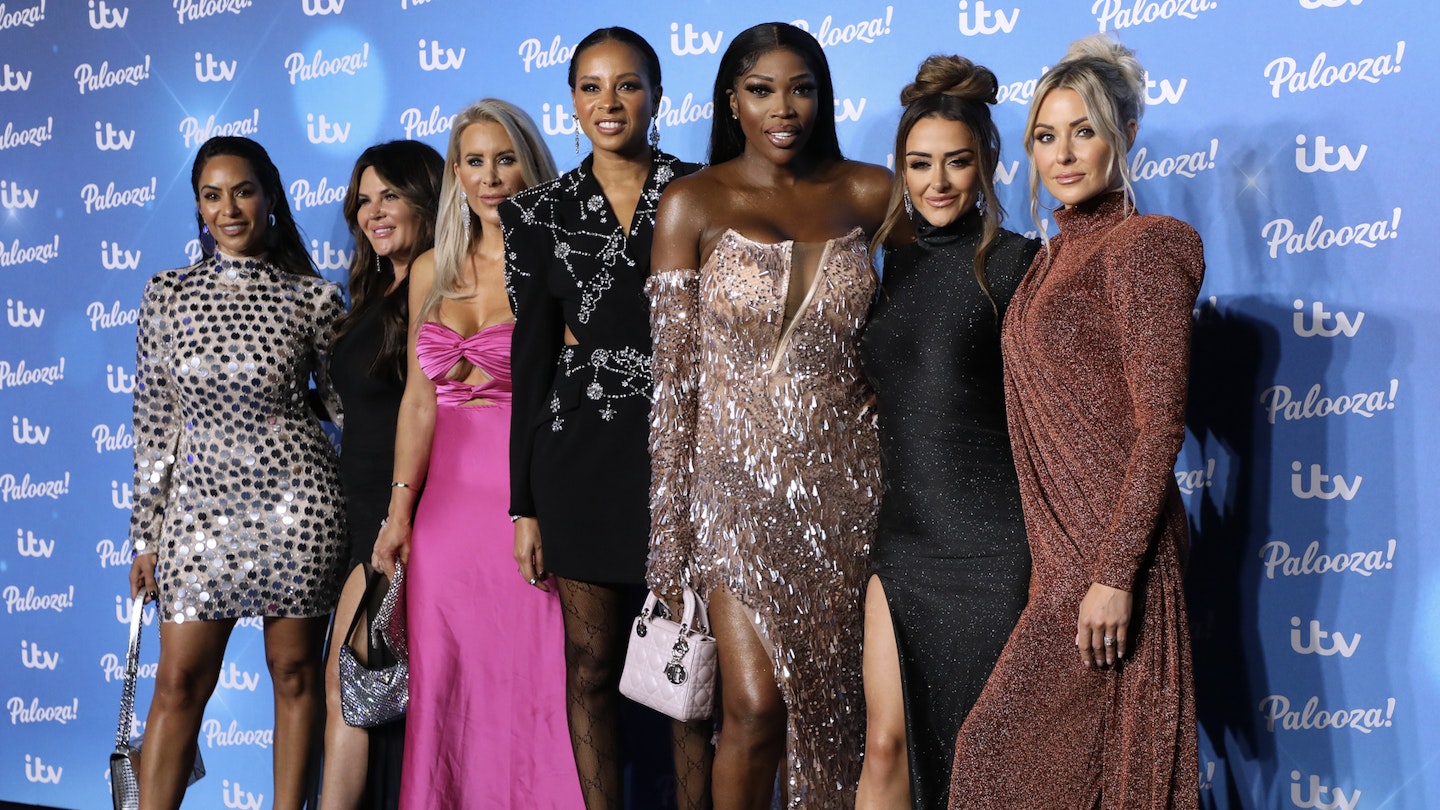 "When you've gone through a divorce, it's not something you ever want to go through again. So, yeah, people were shocked[following the reunion]. I've had people… their daughters have watched it and said, 'Oh, mummy! Are Rachel and Nick not together anymore?'"
Rachel continued, "You can work through most things with communication. We're two and a half years now and you can reach a point where you have to go, 'Okay, what next?', so that's something at the minute. We'll see."
Things went a bit quiet for the couple, until they appeared together again in the first episode of series 16 – which saw Nick storming out of a party, leaving Rachel high and dry, and a somewhat responsible Hanna biting her lip after two contradictory conversations with the pair, just before the credits.
It seems like – although separated – Rachel and Nick are at the very least civil at this moment in time, but who can predict anything with this lot.
WATCH: 'I Wasn't Being My Full Self': Kyle Richards Spills Real Housewives Of Beverley Hills Secrets