Remember during Love Island 2021 when we were all confused about Hugo Hammond because he didn't appear to be trying to find love? Well, turns out he's finally found it.
The 2021 star has recoupled with Love Island Australia star Layla Ruby John and sorry, but doesn't she look exactly like Chloe Burrows?
Here's Chloe...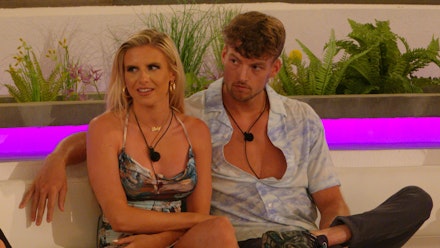 And here's Hugo's new girlfriend Layla...
Twins separated at birth? We think so.
Anyway, Hugo and Layla went public with their relationship earlier this year and they look totally loved up.
Lots of their followers commented under their pic with one person writing ,"When 2 Love Island universes collide."
Someone else said, "Every time I see this lady I think it's Chloe Burrows!"
Another added, "I only just worked out it wasn't her [Chloe]".
LOL.
How old is Hugo Hammond?
Hugo is 26 years old. He'll be 27 on 25 July 2023.
When was Hugo Hammond on Love Island?
Hugo was on Love Island in 2021 aka series seven. It was the first series after lockdown.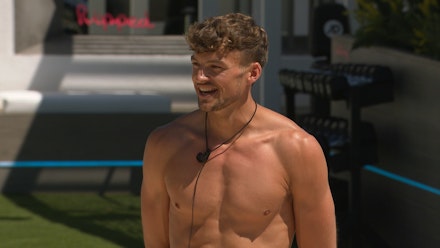 What happened when Hugo Hammond was on Love Island?
What didn't happen?
He was an OG boy from the 2021 series but after more than three weeks (that's almost half way through the series), he was yet to find love and we started wondering if he was even trying to find love.
At first he coupled up with Faye Winter but after she chose Brad McClelland, he was forced to couple up with Sharon Gaffka.
It quickly became clear that he wasn't interested in Sharon - remember the argument he had with Sharon and Faye about 'fakeness'?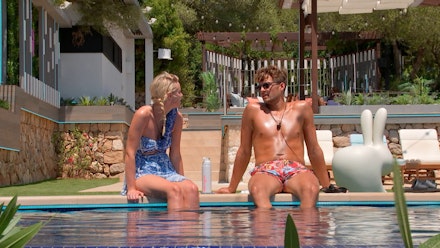 He then got in a couple with Chloe B which quickly turned platonic and then he reunited with Sharon again, in a friendship couple.
He appeared to show an interest in bombshell AJ - aka Andrea-Jane Bunker - but after she chose him during a recoupling he aired his doubts on whether she's his type and he seemed more concerned about Sharon being booted from the villa.
After Danny Bibby entered the villa and showed an interest in AJ, Hugo quickly called her for a chat and ended their 'romance'.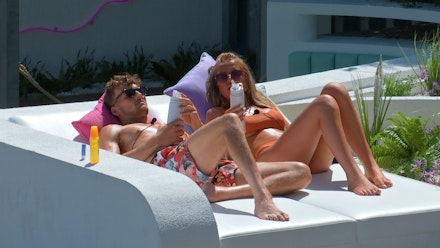 Which wouldn't be weird except he was on a TV show where the aim is to find love and even if you're only on the show for fame and potentially bagging 50k, you still need to actually be in a couple to get to the final...
Of course in the past there's been a few Islanders who have had a rocky time in the villa - Camilla Thurlow and Amber Gill all spring to mind - but if you look back at their time in the villa they all still tried to get to know the person they were coupled up with.
In fact, they only really seemed to air their disinterest when someone else came into the villa... which is why Hugo's actions were a little confusing.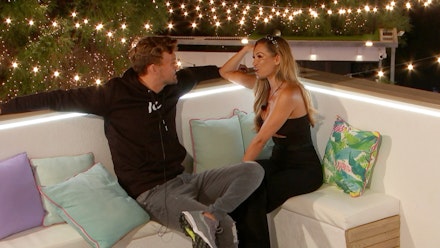 Was he actually trying to find love or was he just enjoying a free holiday? Because if you think about it, he seemed to just be chilling in the villa.
Even when he was getting to know bombshell Georgia Townend, when she revealed she has a cat he moaned about it. Georgia then admitted she's more of a horses person and again he started complaining because his ex likes horses too.
Well, in his defence he did say, "It's fine I'm terrible with horses," but still.
And lots of viewers seem to be confused about his antics as one person tweeted, "I'm convinced Hugo came on the show for a free holiday. #loveisland".
Someone else said, "I'm tired, Hugo go home this isn't Friends Island #LoveIsland".
Another person wrote, "Personally I think Hugo needs to leave Love Island, he's taking up space #LoveIsland".
And a fourth added, "At this point Hugo must want Laura Whitmore's job because he definitely doesn't want love #loveIsland".
Things got awkward after Hugo recoupled with Casa Amor's Amy Day and infamously said "job done" after they snogged.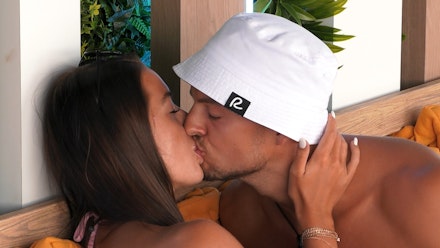 And then, after they were dumped he said, "My search for love in there, erm, 'tragic' is probably the word for it."
Even though Amy - who he was still coupled up with - was stood right next to her. Safe to say, things didn't end well and she later branded him 'fake'.
What happened to Hugo Hammond from Love Island?
Nowadays Hugo is a professional club cricketer - well, according to his Instagram bio.
WATCH: Hugo, Lillie and Lucinda reveal the secret conversation CUT from the show | Love Island Secrets